"What to know before attending your first volunteer work party."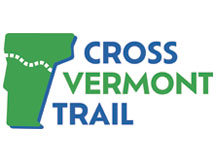 It ain't rocket science. You will be able to figure it out and complete real work your first day.
It is physically active, but there's no hurry. We say "slow and steady gets you there, like the tortoise and the hare."
It is interesting and fun - creative and collaborative.
What are the jobs?
Use pick and shovel to carve great trail from the hillside.
Build wooden bridges; simple sawing and hammering.
Build retaining walls with stone and timber.
Repair historic granite culverts.
Get really muddy digging ditches.
Build up smooth solid treadway with gravel.
Cut back brush and clear leaves and branches from trail.
What are the work locations like?
Work sites are easy to get to. Parking is nearby, and the walk ins are short.
However, in places where the trail is still under construction, work sites may be in thick brush, on uneven ground, with a lot of mud.
What to bring.
Clothes that you don't mind getting dirty.
Sturdy footwear with non-slip soles.
At least two bottles of water.
Snacks always! (And lunch if you're staying all day.)
Clothes for the weather - hot/sunny, cold/wet (you know it might be either . . . )
Your own gloves if you want gloves that fit. (Or we've got some to lend that don't fit.)
Anything else you normally like to bring when you go for a dayhike.
What does CVTA provide?
Skilled project leader on-site all day.
Teach work skills and safe practices.
And we've got lots of tools for folks to use (but bring you own if you have a favorite!)