Updates and media posts.
June 30, 2020
Things are hopping on the Johnnie Brook Trail. Thanks to Richmond's Resourceful Renovators for showing up in force to help set the foundation for extended boardwalk, joining with CVTA volunteers and our summer long Vt Housing and Conservation Board Americorps crew.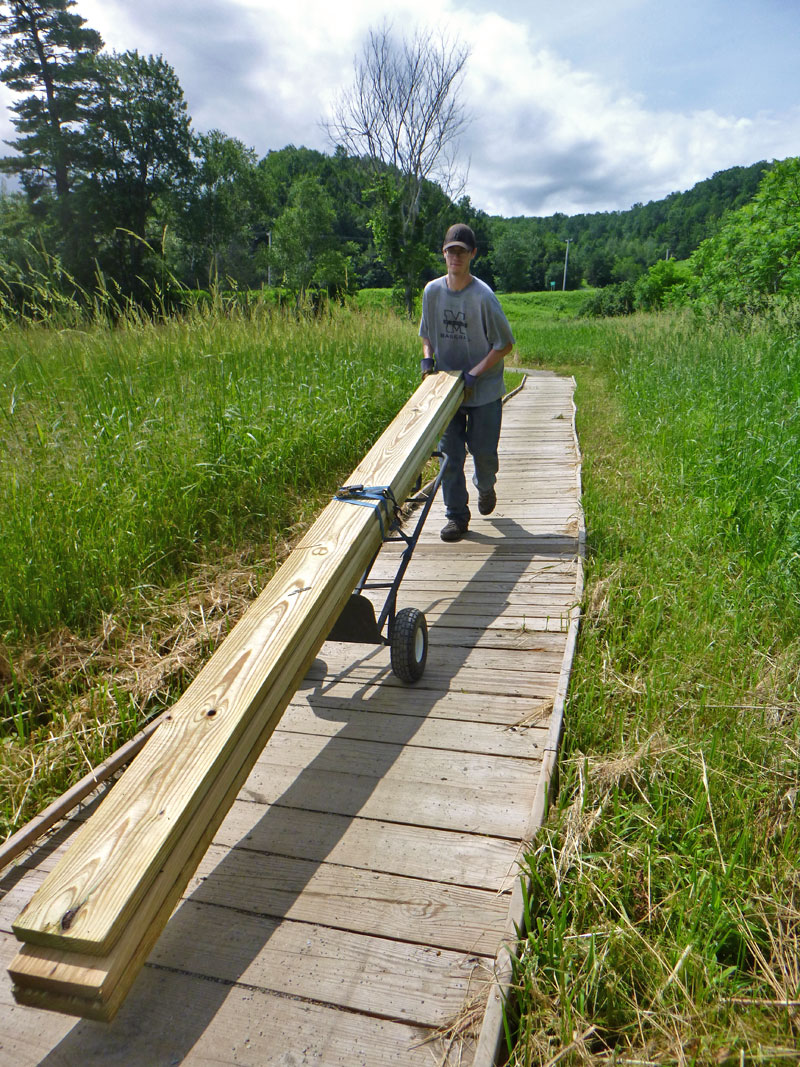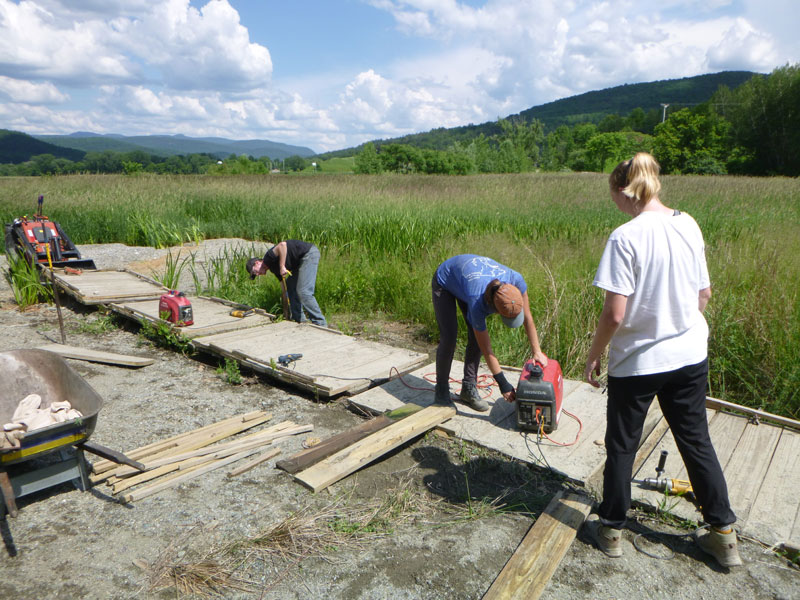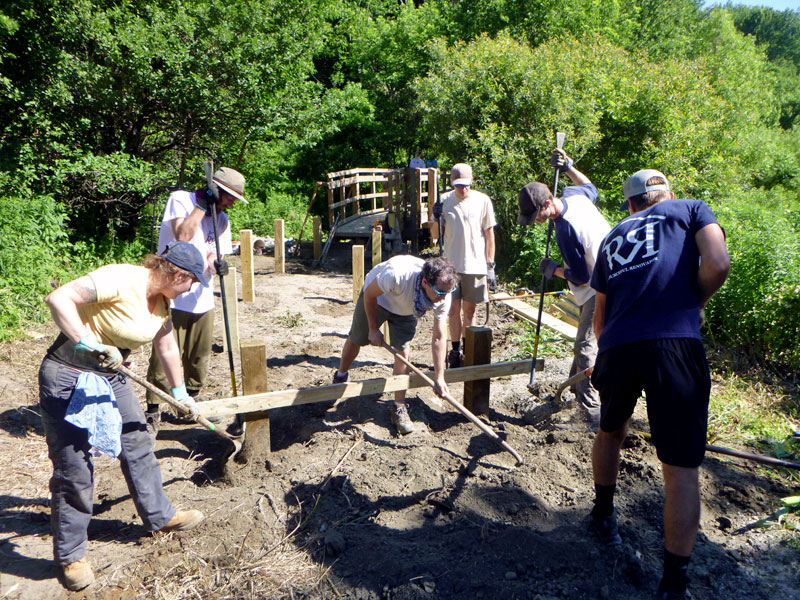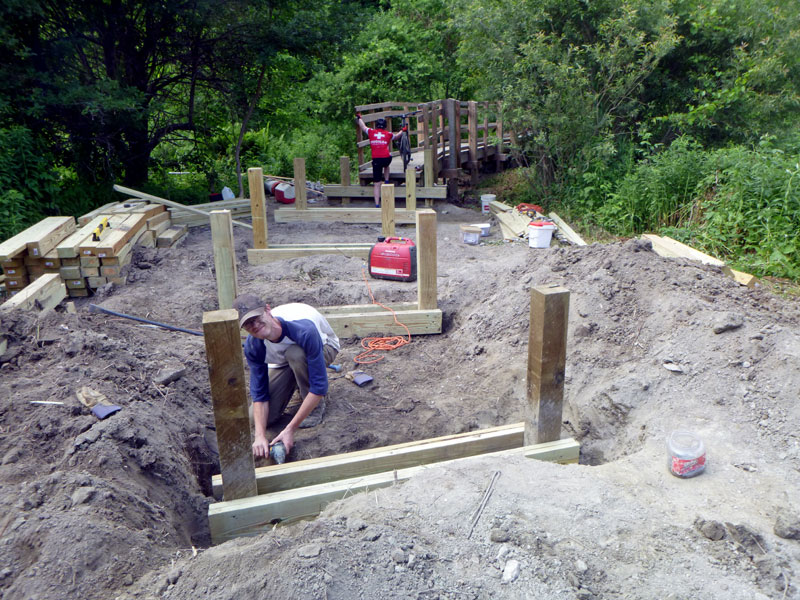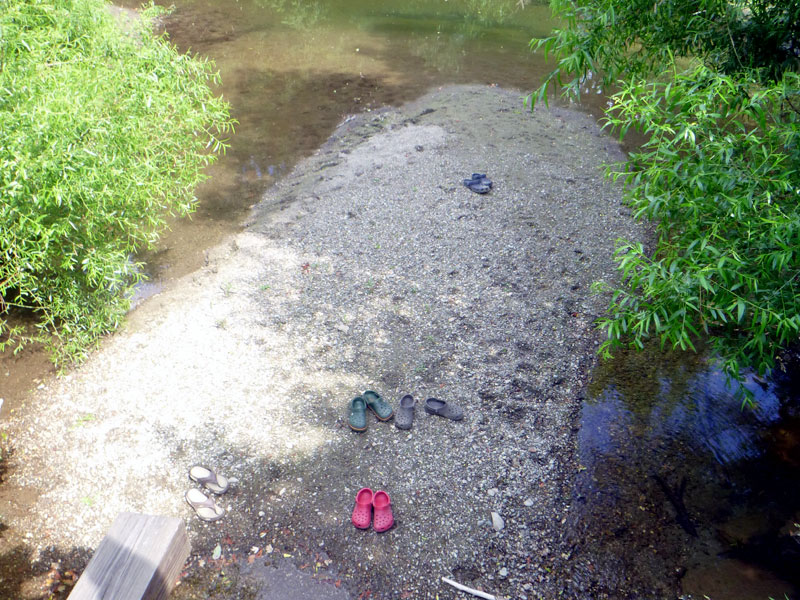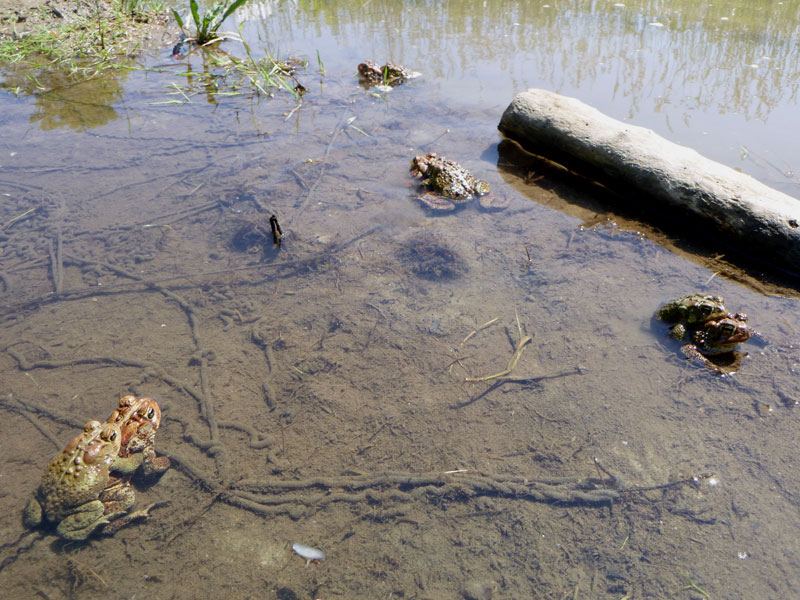 June 28, 2020
Central Vermont Cycle Tour, today would have been 18th annual - hope folks are getting outside responsibly in this beautiful summer weather (with occasional cooling rain), and hoping to see you at the Tour next year!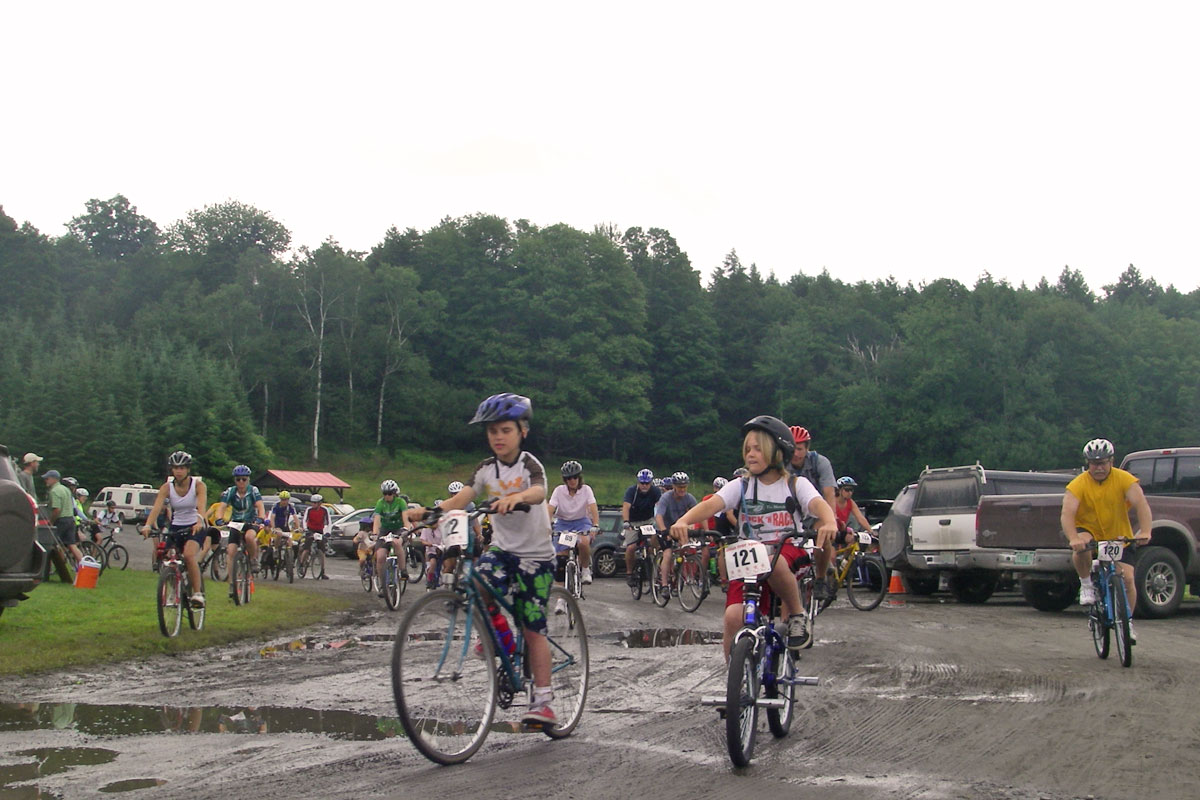 June 21, 2020
CVTA's 2020 summer Americorps crew has swooped in to start the season by polishing off the reconstruction of the rail trail in Wells River. Welcome Emily, Kate and Monte!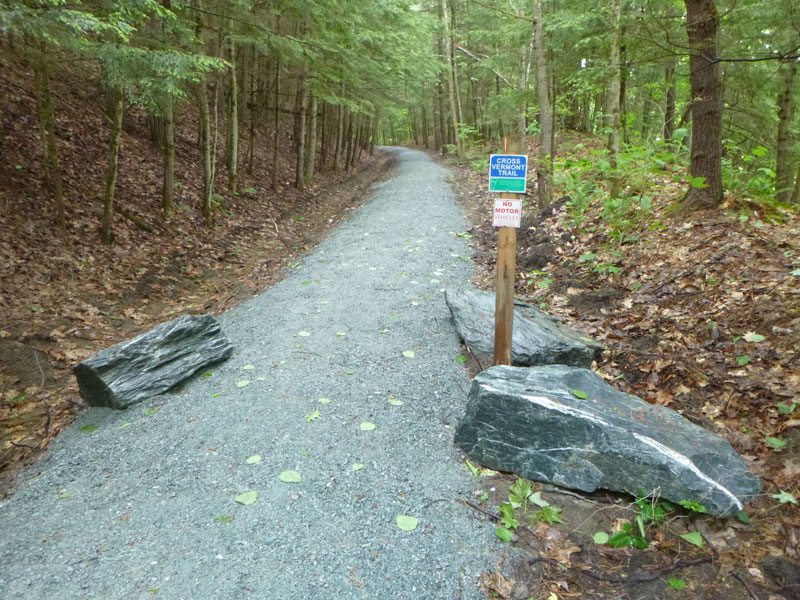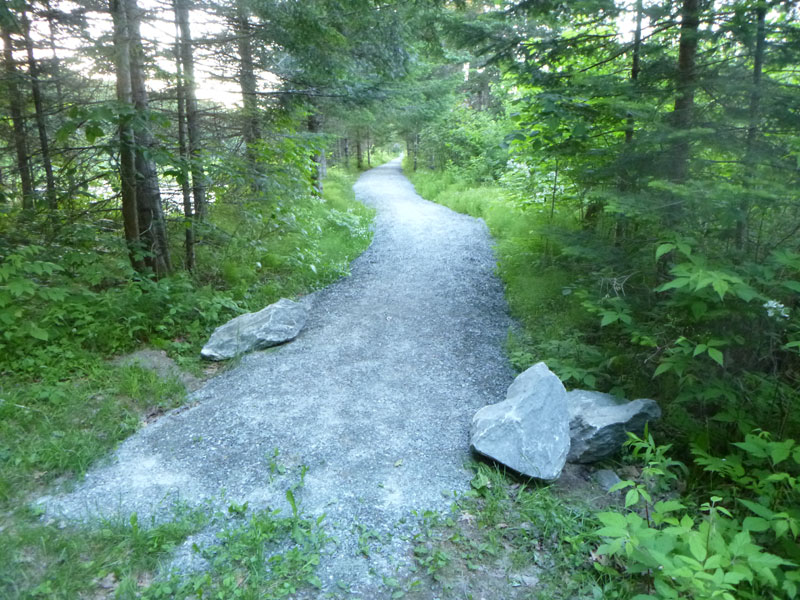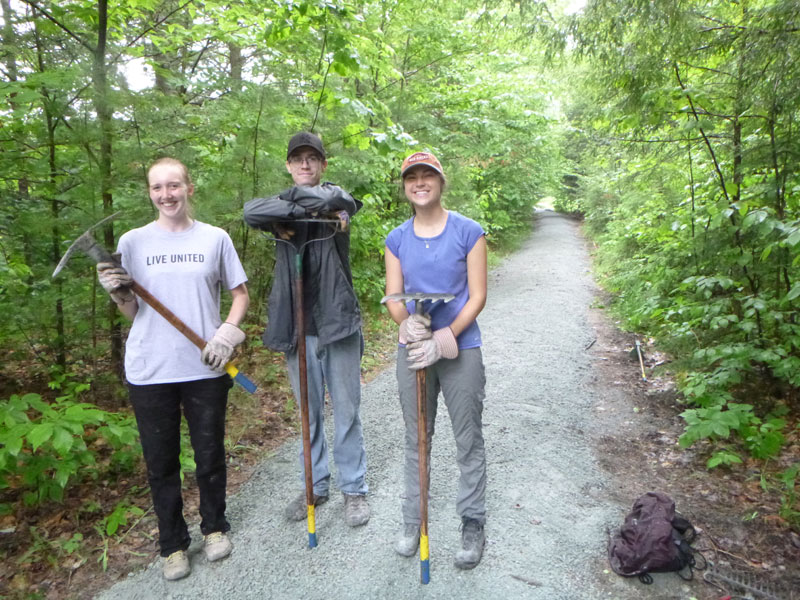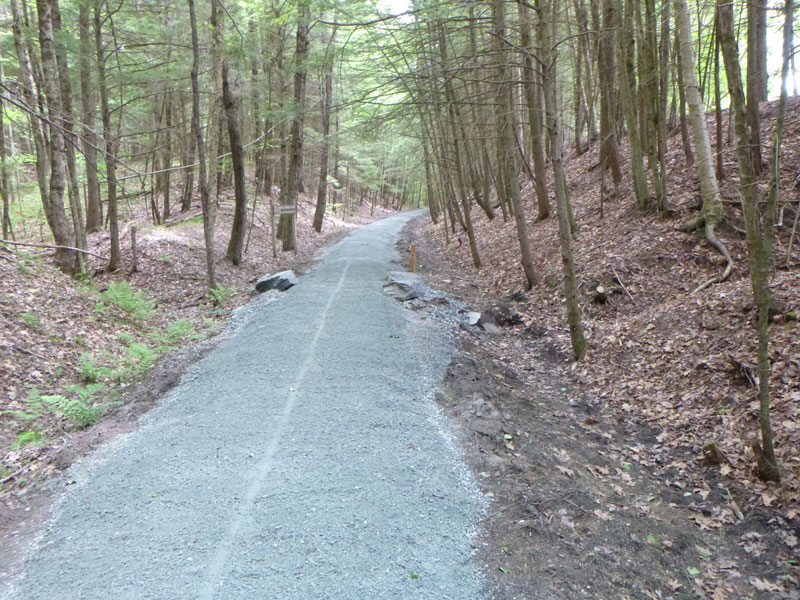 May 31, 2020
Domo Arigato, Mr. Takeuchi.
Finished with the big machine, laying out fresh gravel along the rail trail in Wells River. Boulders in place, no more heavy motors on the trail for as long as the eye can see, phew. Now the fun part begins.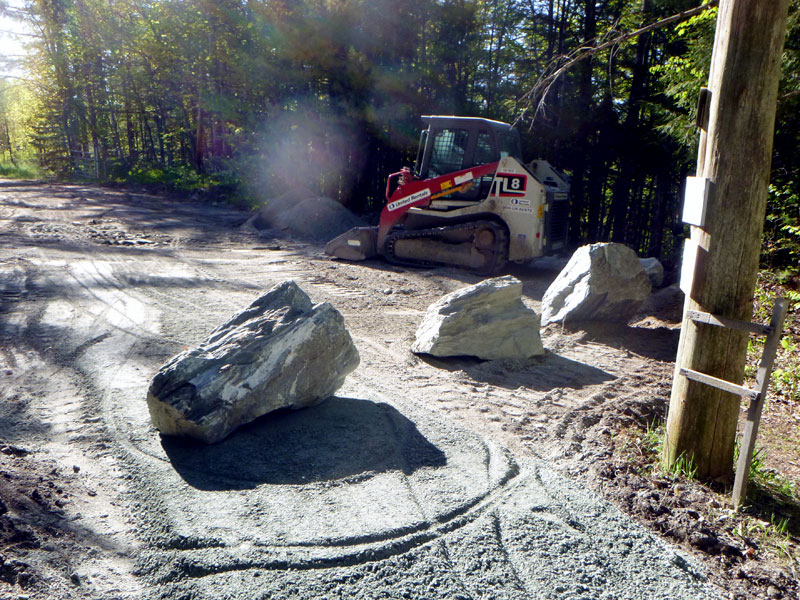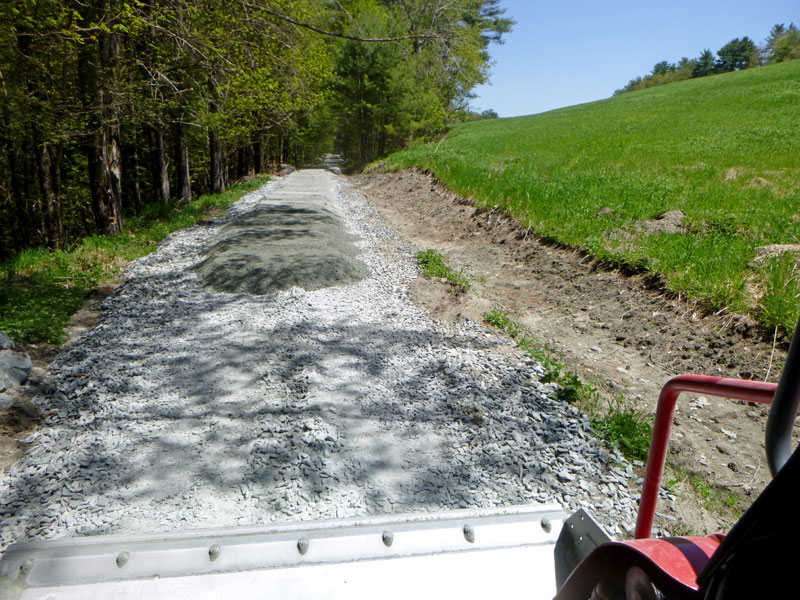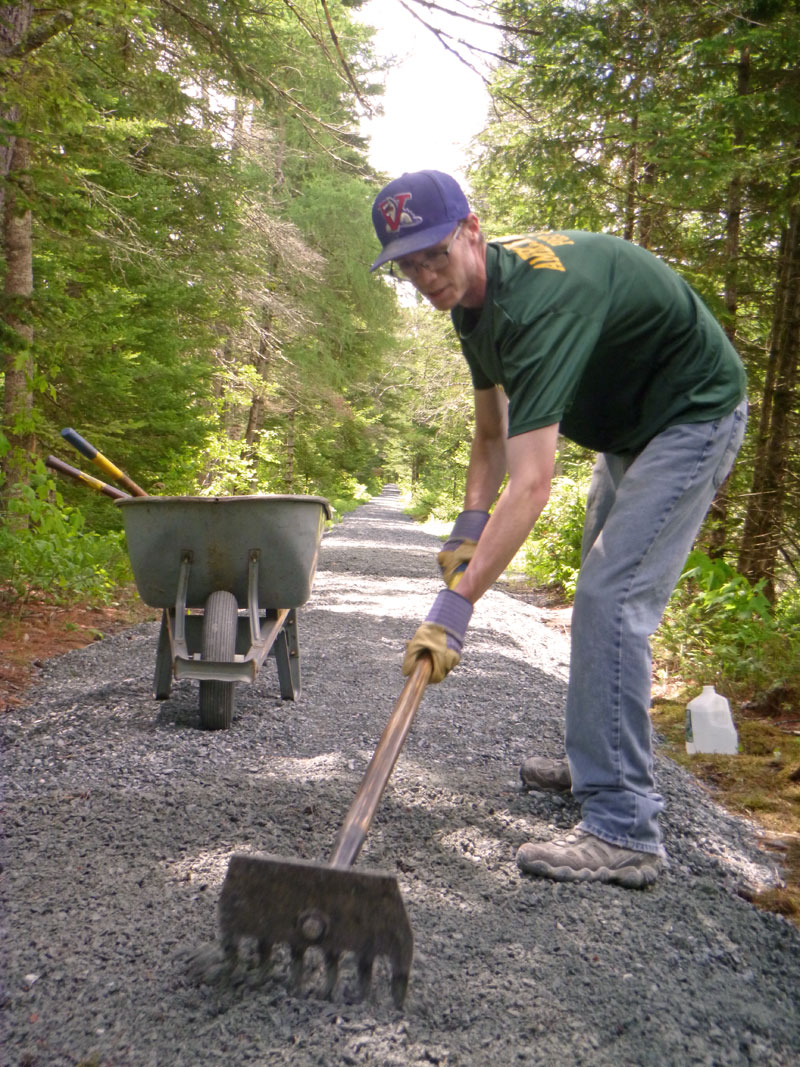 May 29, 2020
Power Up.
Which character to play today - Eco? Power? Rabbit? or . . . Float?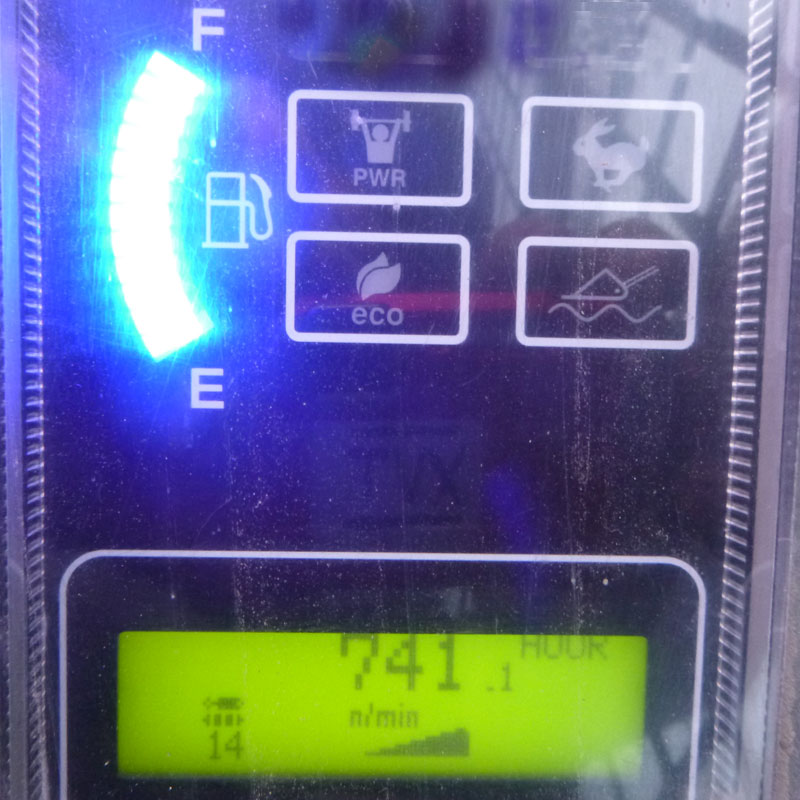 May 14, 2020
Spring sprung.
Watching the flowers slowly bloom and the trees bud out at little more each trip back and forth placing new gravel along the rail trail in Wells River.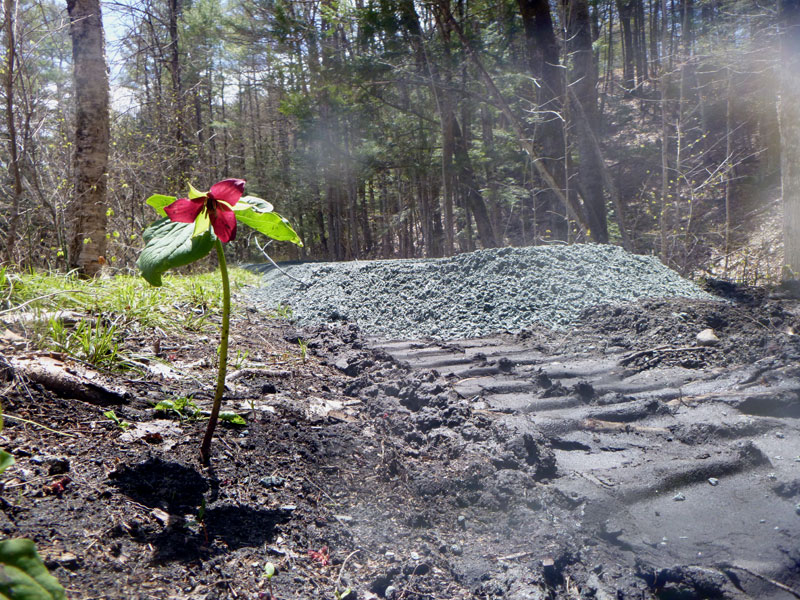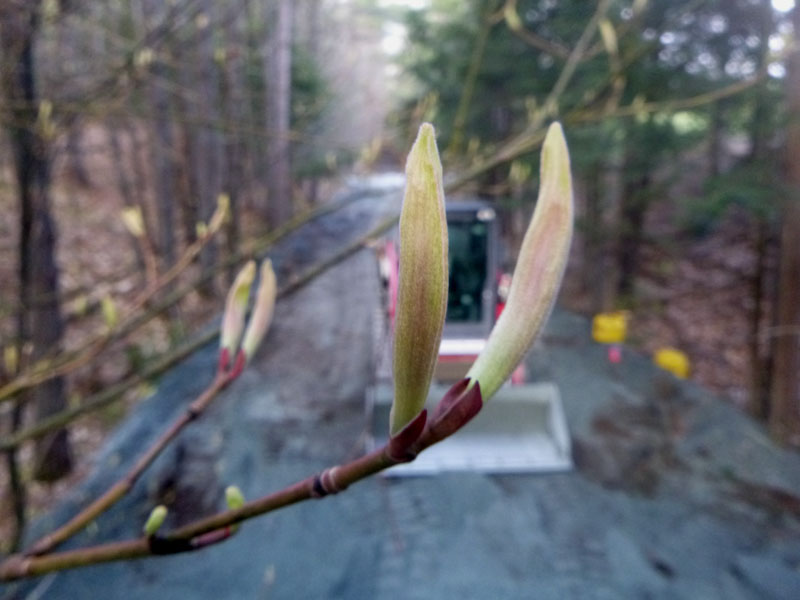 May 4, 2020
Back to work.
Resuming the rebuild of rail trail in Wells River, Takeuchi and train robber bandana to hand.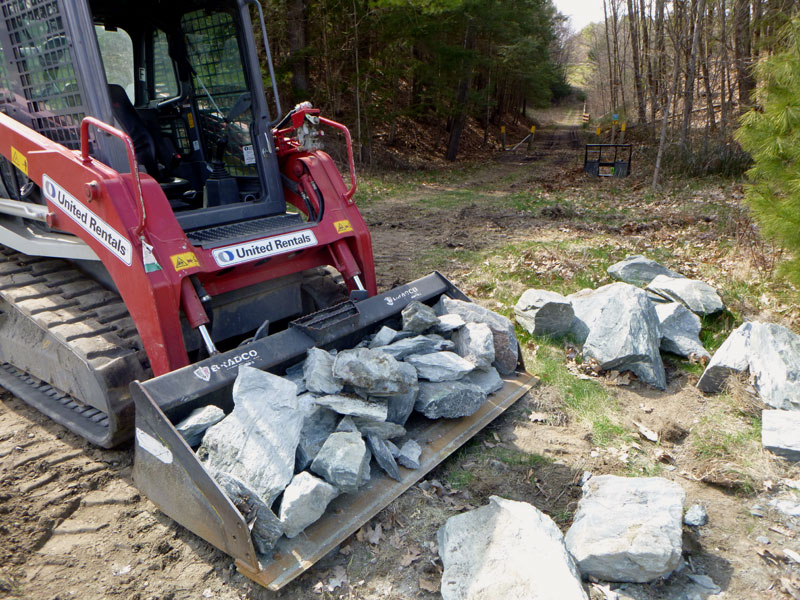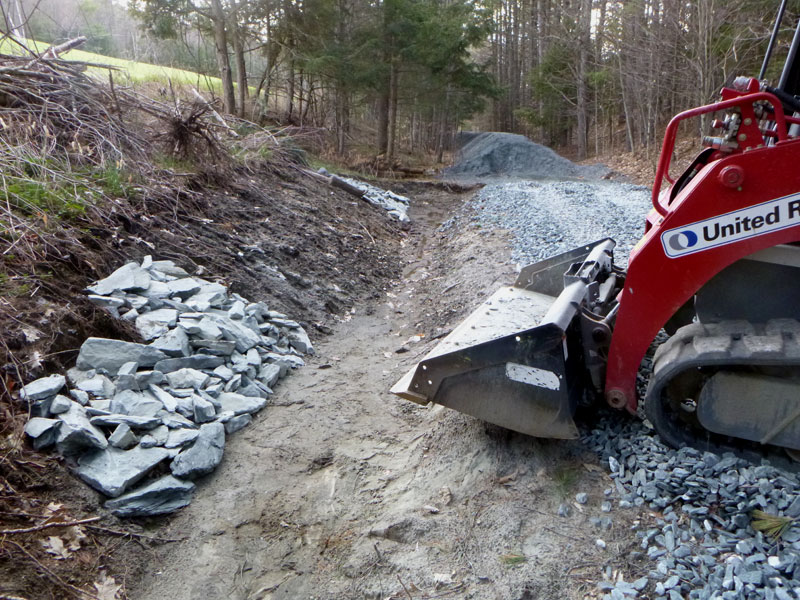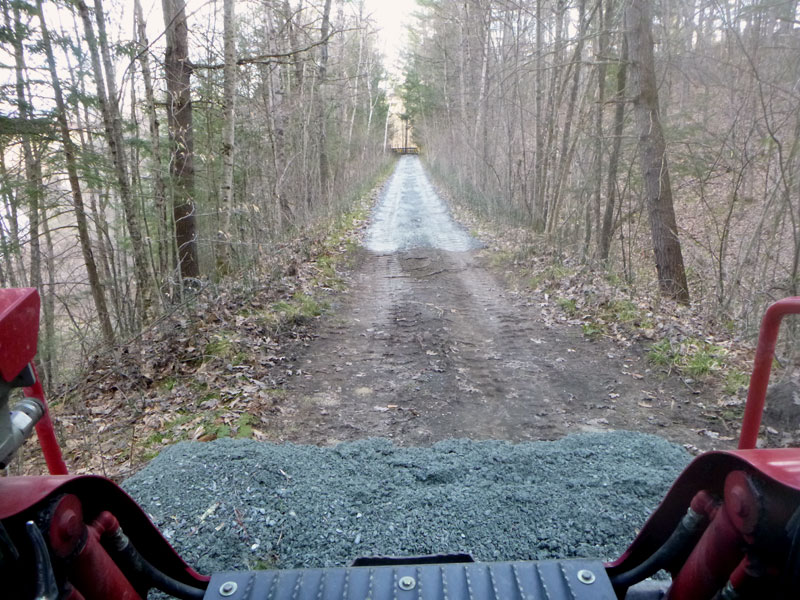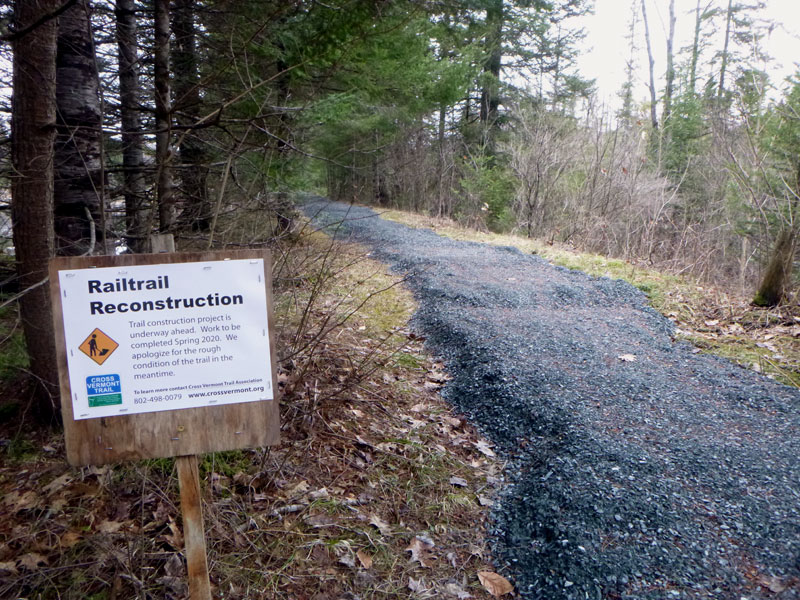 April 4, 2020
Our Covid-19 post. Here's hoping it is short and includes nature.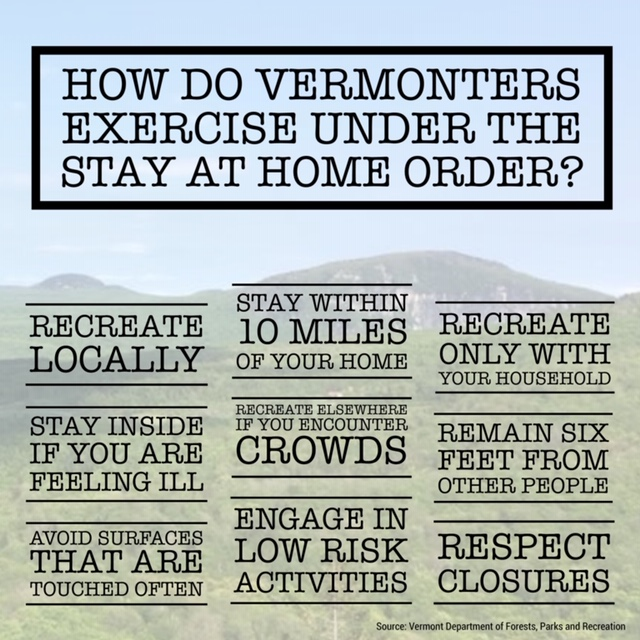 December 22, 2019
Our annual appeal - Now is a great time to make a contribution to Cross Vermont Trail. We have a giant list of projects lined up for 2020, and with your help we will hit the ground running next year.
Read our full Annual Appeal letter, and project maps, and song lyrics. (PDF 2 MB)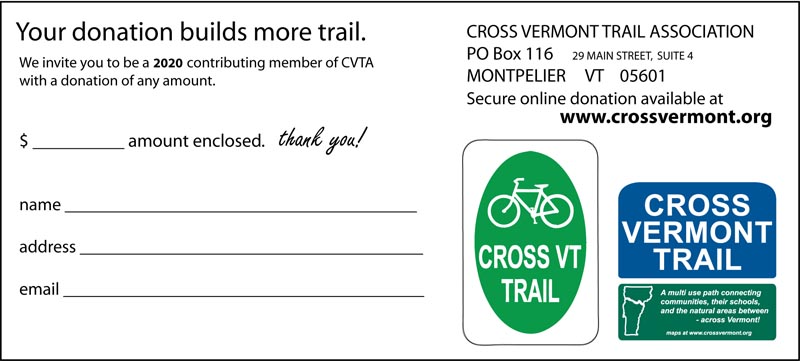 November 8, 2019
Beautiful day, between the snow squalls, for the dedication of the newest section of the Cross Vermont Trail statewide route - Montpelier's Siboinebi Path! About 100 people came out for the ribbon cutting and to take the first tour of the new path, and beyond to the site of the future Winooski Bridge, CVTA's big project which will continue the Montpelier bike path up to U-32 and on across East Montpelier. We're making the final push now to finish the fundraising and keep the path construction momentum going without delay next spring, thanks for all your help!
Read the Times-Argus coverage here.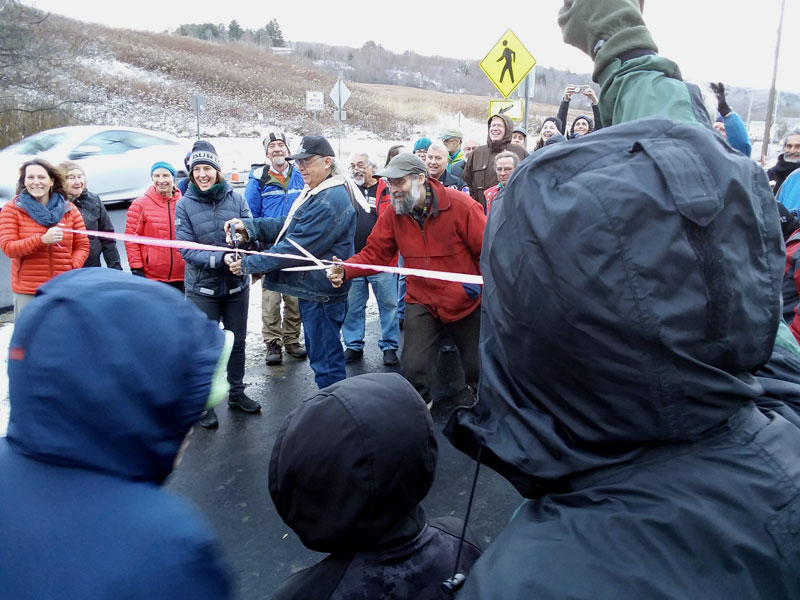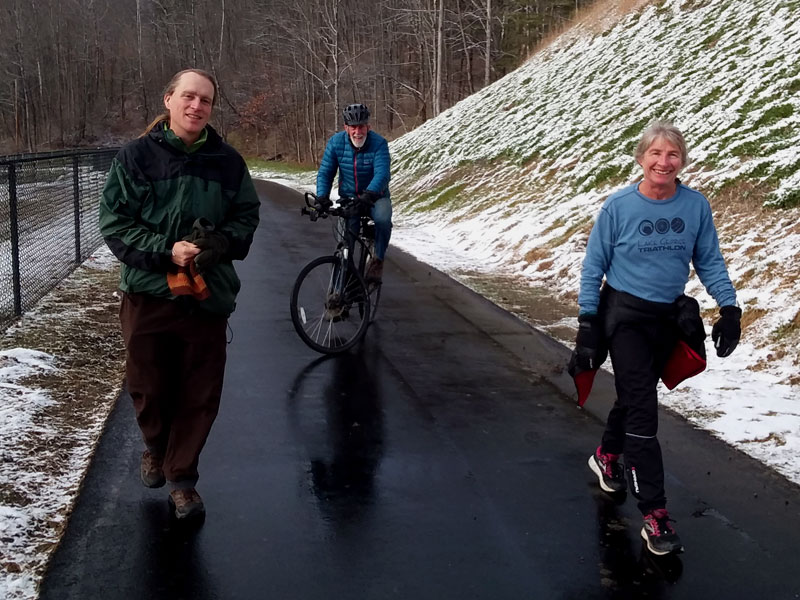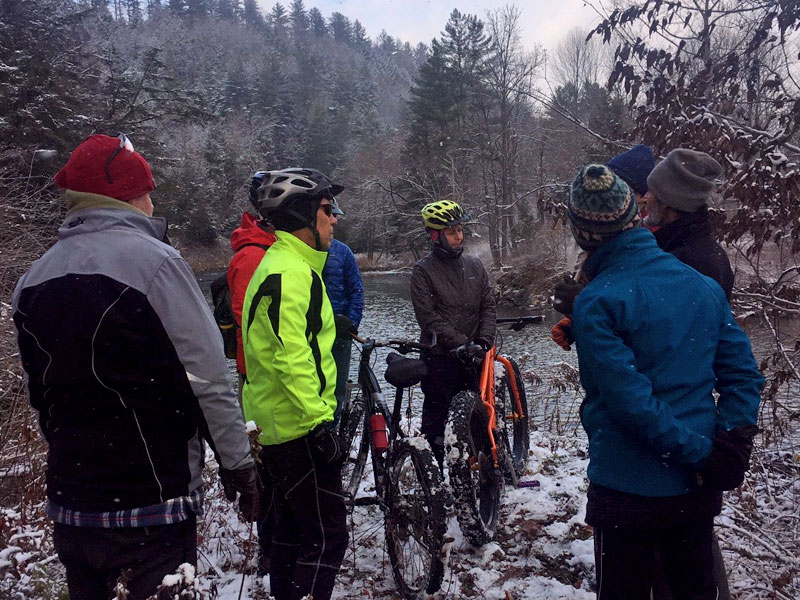 October 30, 2019
CVTA is delighted to share the news: The City of Montpelier is celebrating the completion of the shared use path extension on November 8!
The new sections, which run between Taylor Street and Stone Cutter's way and from Granite Street to Gallison Hill Road, will close the gaps to complete the continuous path through the downtown and further upstream, enabling people of all ages and abilities to walk and bike along a more safe, direct route.
CVTA will also be in attendance to provide exciting updates on the forthcoming Winooski Bridge project, which will pick up where the recently completed path ends at City limits.
Supporters will have the opportunity on Friday, November 8, 2019, starting at 2:15 PM to join in to learn more about the completed project, the forthcoming project and to celebrate the new section: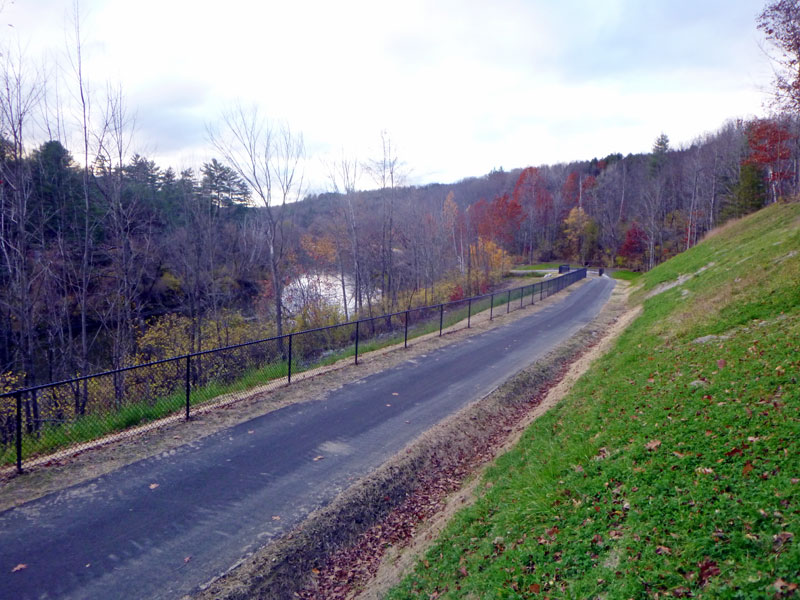 Pre-Event Ride to Winooski Bridge Site: 2:15 PM | Barr Hill (off Gin Lane), gather in parking lot. Cross VT Trail Association reps will lead two waves (2:15 PM and 2:30 PM) of bike rides from the Barr Hill parking to the site of the forthcoming Winooski Bridge construction (6 miles, round trip). Walkers can also park at the Civic Center and walk the 2-mile round trip down the Powerdam Road (future Cross VT route) to the Bridge site and back to their cars.
Pre-Ribbon Cutting: 2:45 PM | Barr Hill. Food and drink will be available for purchase from Kismet and live music will entertain returning riders and early arrivers.
Ribbon-Cutting Ceremony (Hosted by the City and Barr Hill): 3:15PM | Barr Hill. All are encouraged to gather back at Barr Hill for a ribbon-cutting ceremony and the official naming of the path. "Siboinebi" (pronounced see-bo-WEE-neh-bee), which means "River Water" in the Abenaki language, will be the name of the path. Present at the ceremony will be city officials and representatives from organizations and businesses that partnered with the city to make the long-awaited path a reality. Mayor Anne Watson, Jen Roberts from Onion River Outdoors, and a representative from the Cross Vermont Trail Association will be among the featured speakers.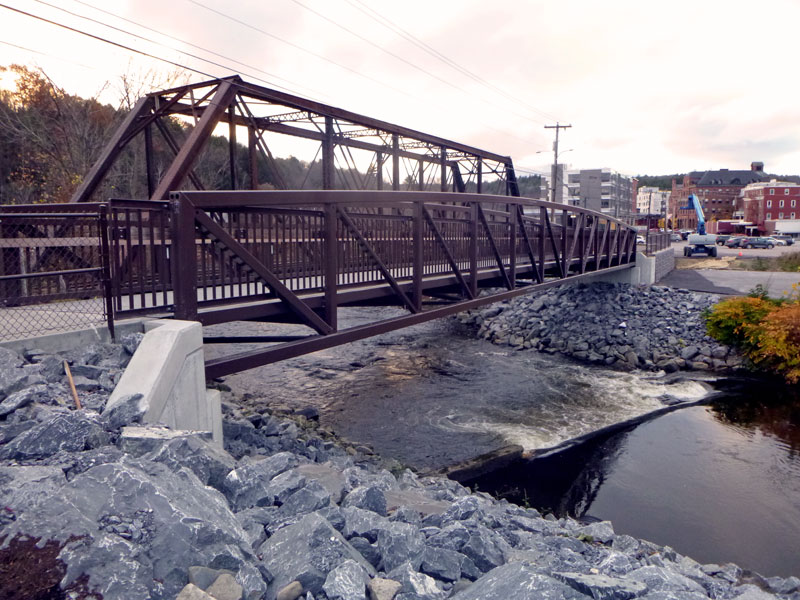 NEXT UP: WINOOSKI BRIDGE PROJECT. CVTA is excited to celebrate the decades of work that have gone into making the Siboinebi path finally a reality – and to keep the momentum going and extend the bike path up to U-32 across East Montpelier, including reopening the old railroad bed with a new 200 foot bridge over the Winooski River. The CVTA project is just weeks away now from final permitting, and will be ready to start construction next Spring. We invite you to come out on November 8 and take a tour of all the details of the final design, it's a beauty!
SUPPORTERS MAKE IT HAPPEN. All of our work to make bicycling safe, fun, and accessible in Central Vermont and along the entirety of the Cross Vermont Trail route relies on your generous giving. Please support the organization that is making your rides better by joining us today!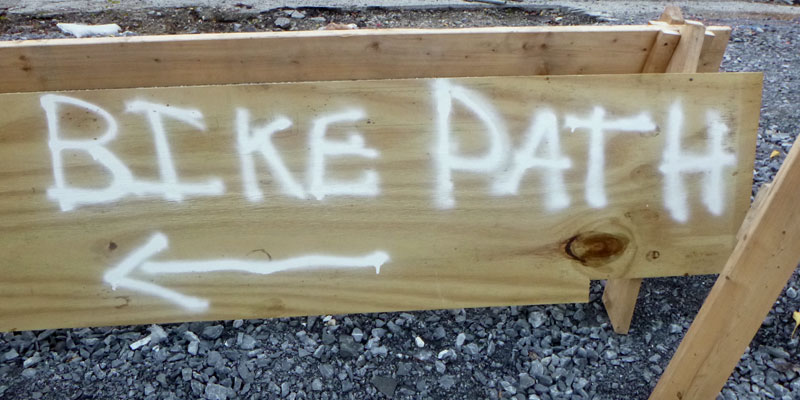 September 28, 2019
Beautiful day for the annual Foliage Ride on the Cross Vermont Trail!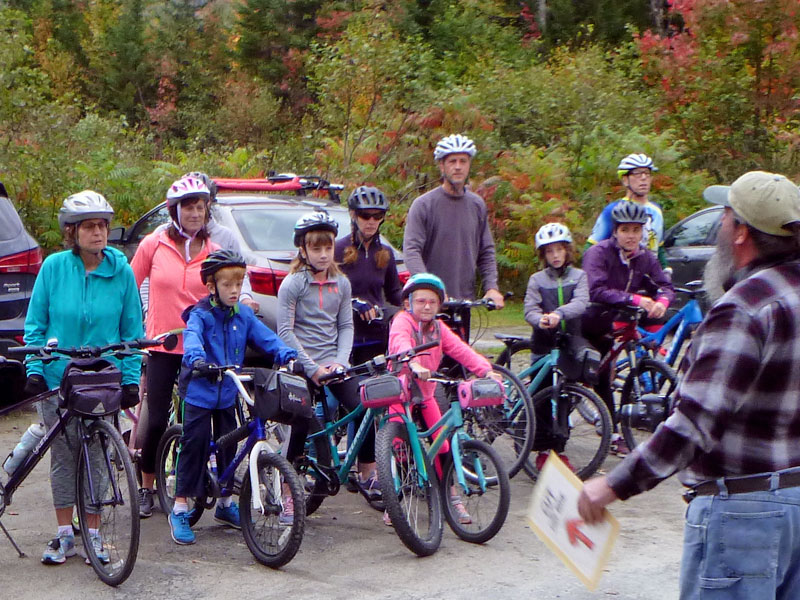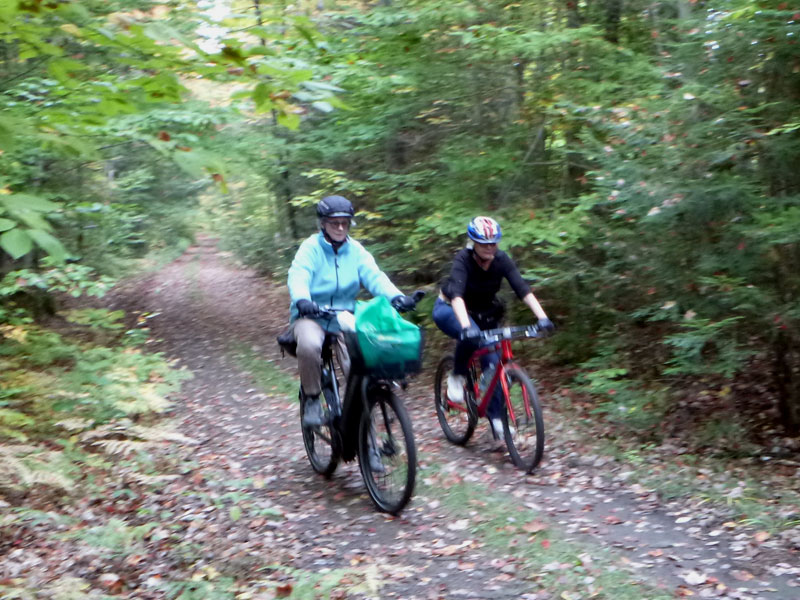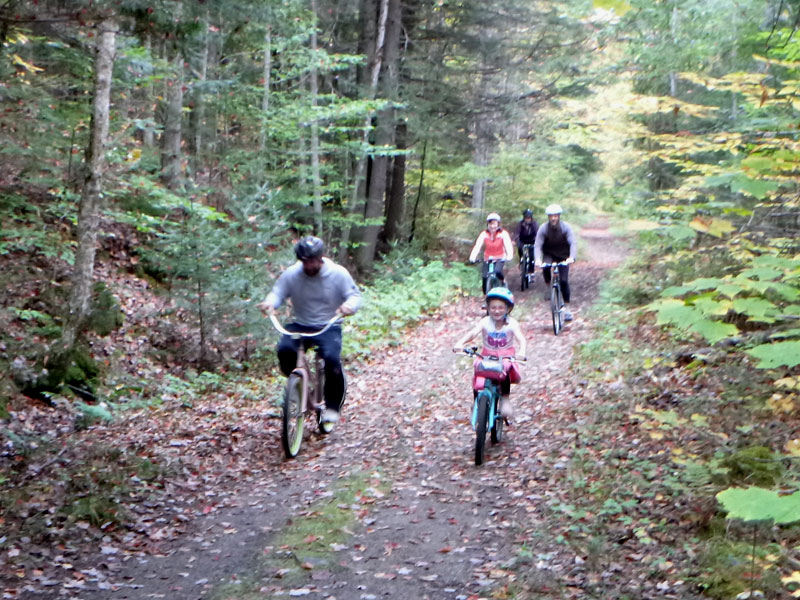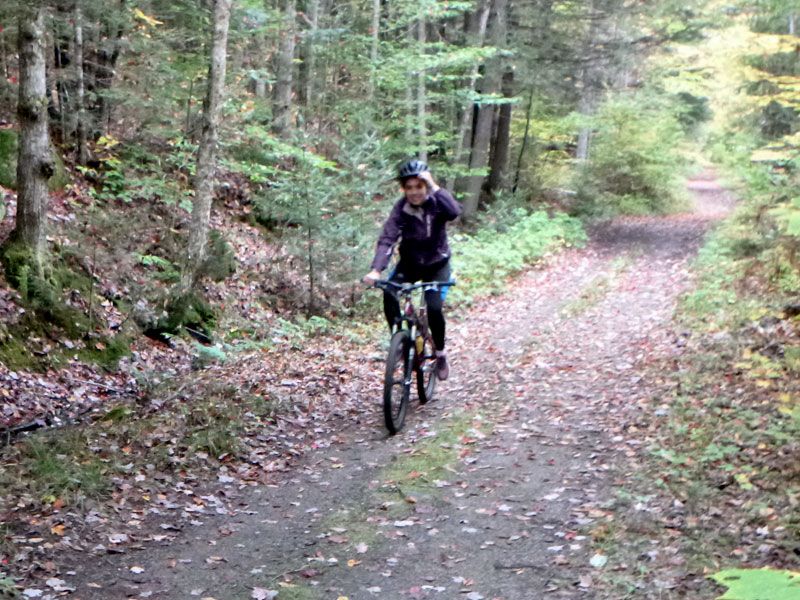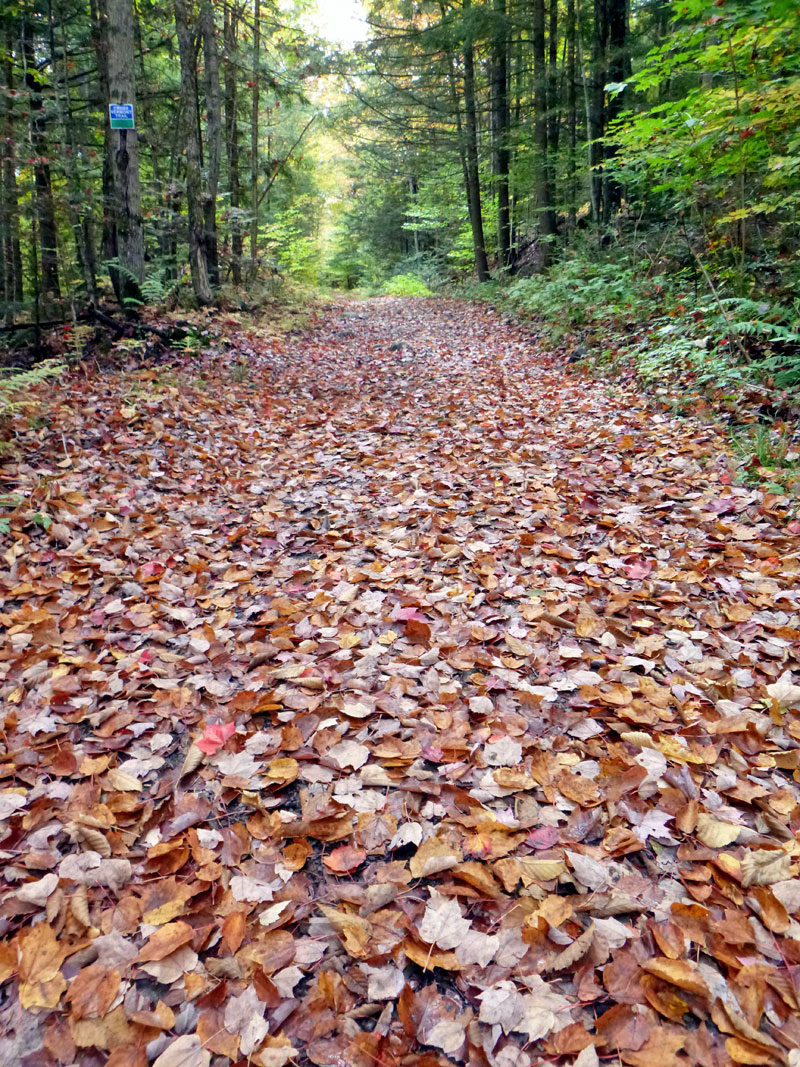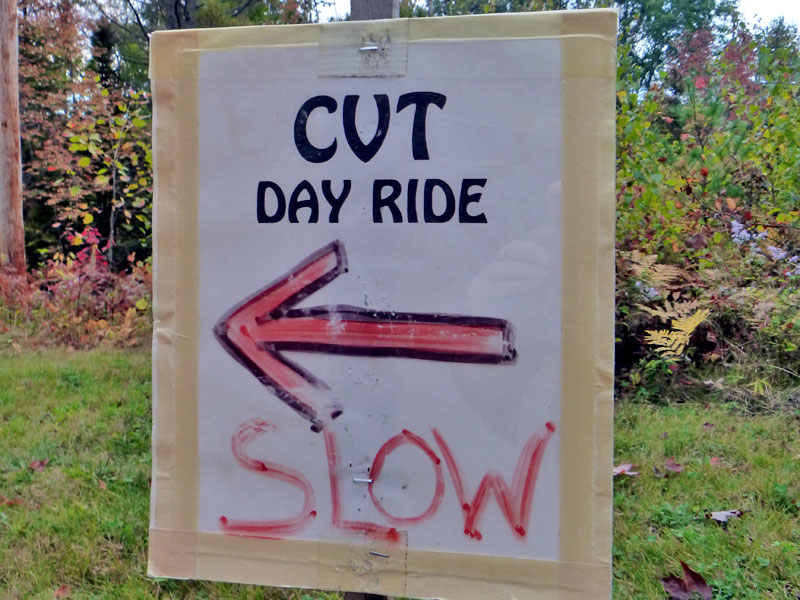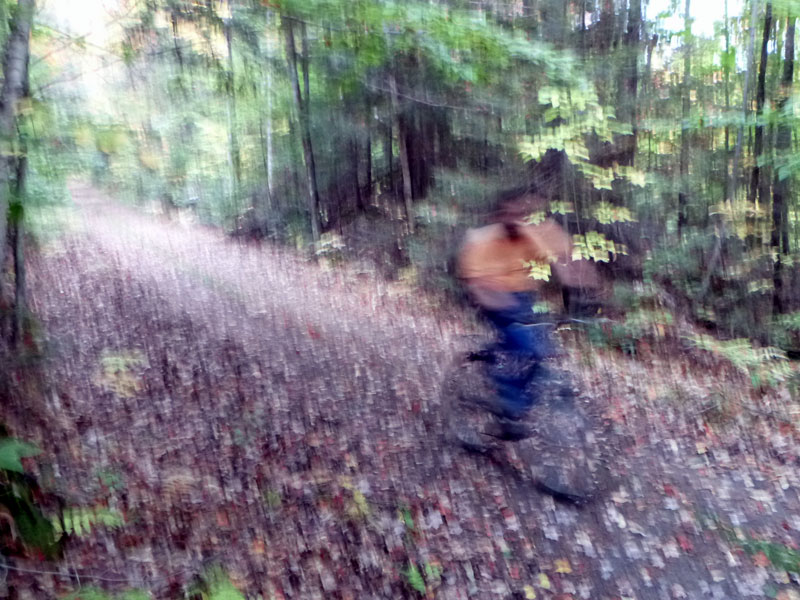 September 17, 2019
Groton Forest Trail Run was pretty great this year, lots of smiling folks out on the trails, it was good to see. Also, some grimacing, later in the day, but that's grit, right?, and that's good too, right? The marathon and half marathon courses include many trail segments built by CVTA volunteer crews over the last ten years, including an 1/8 mile rebuild of the Telephone Line trail finished just in time for this year's event, whew!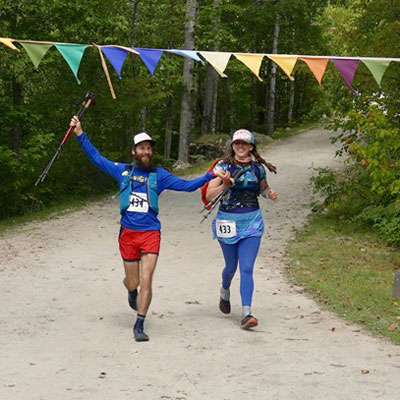 Luckily, able to take some photos of the newly completed trail without smiling people in the way.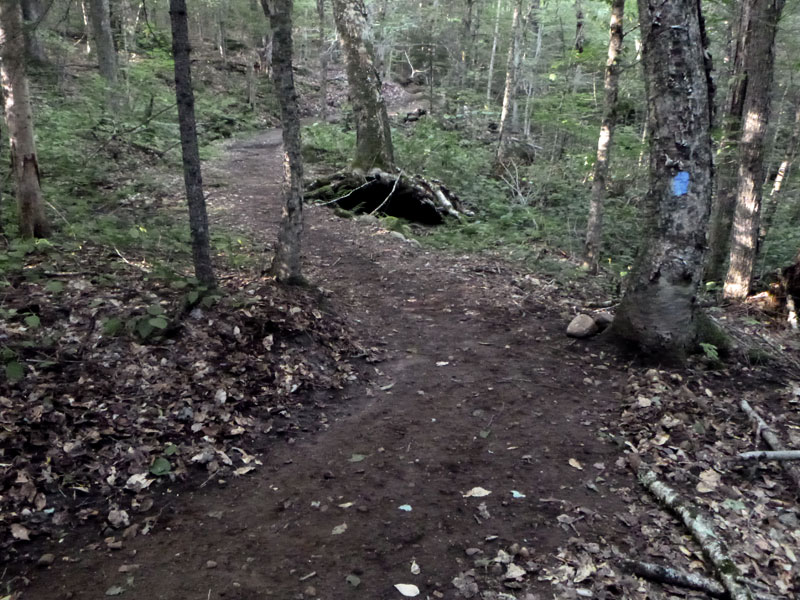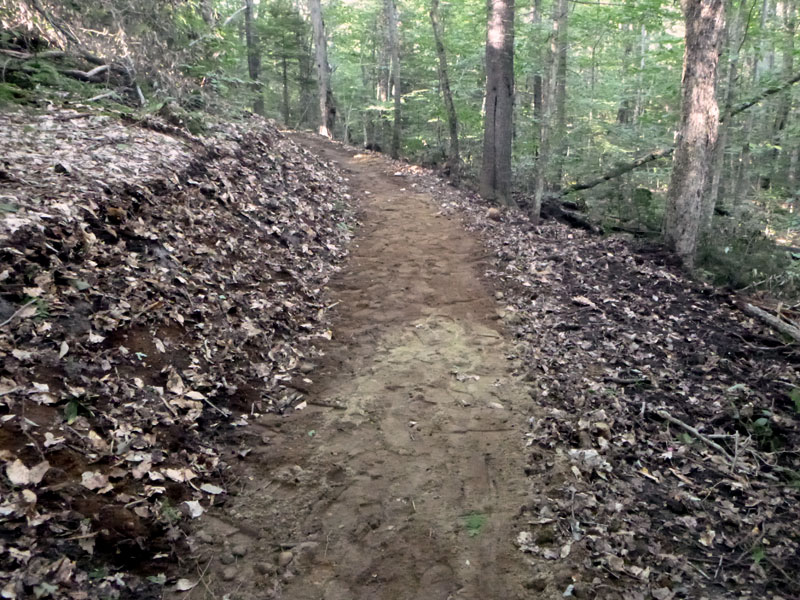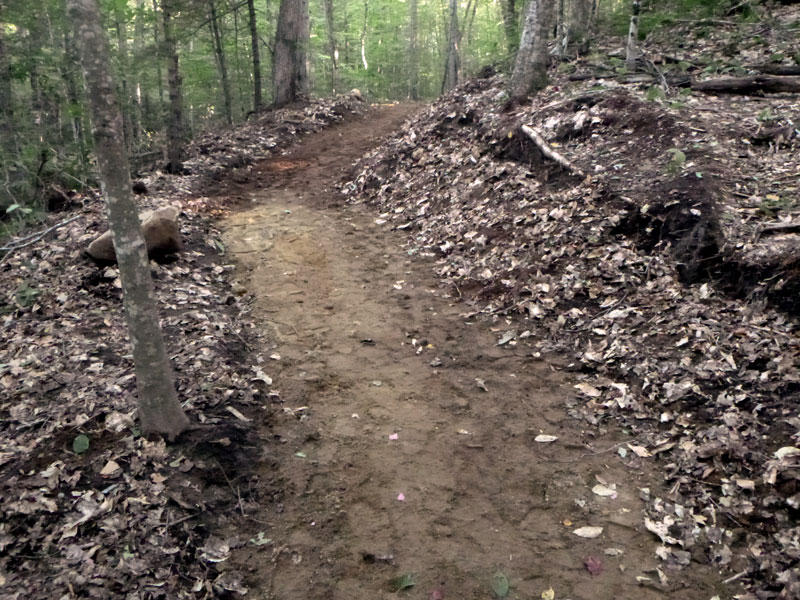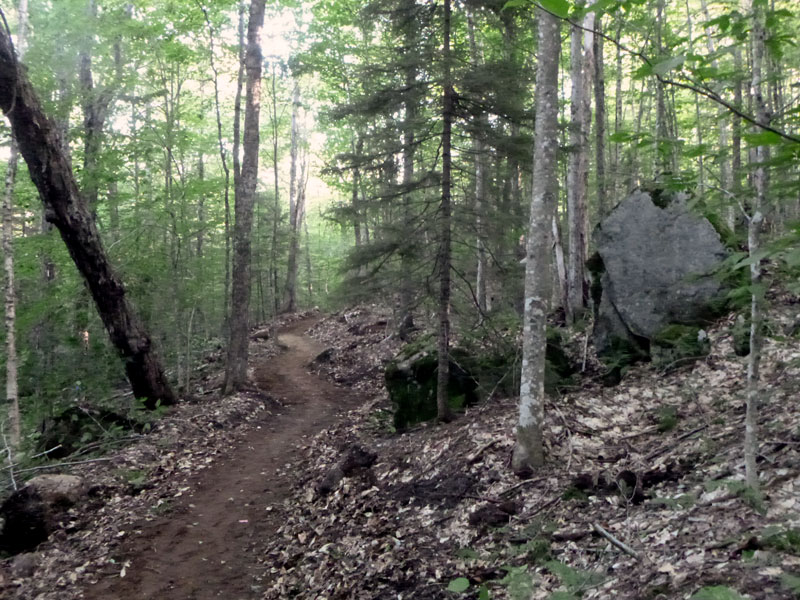 September 2, 2019
Thanks to sixteen folks who joined CVTA's August trail crew over the course of August! Another good year, upgrading trails in Groton State Forest for all users. Thanks also to our partner organizations American Hiking Society, Volunteers for Peace and (let 's be honest) Nagoya University of Commerce and Business.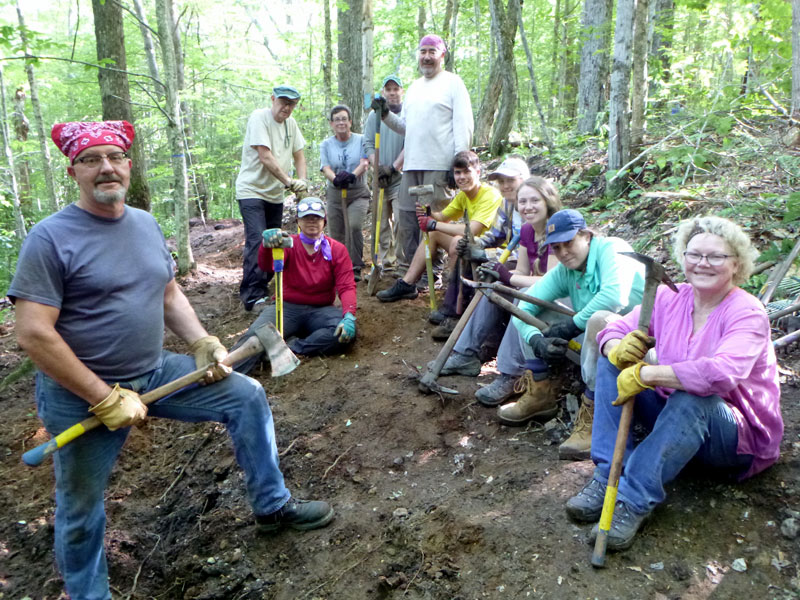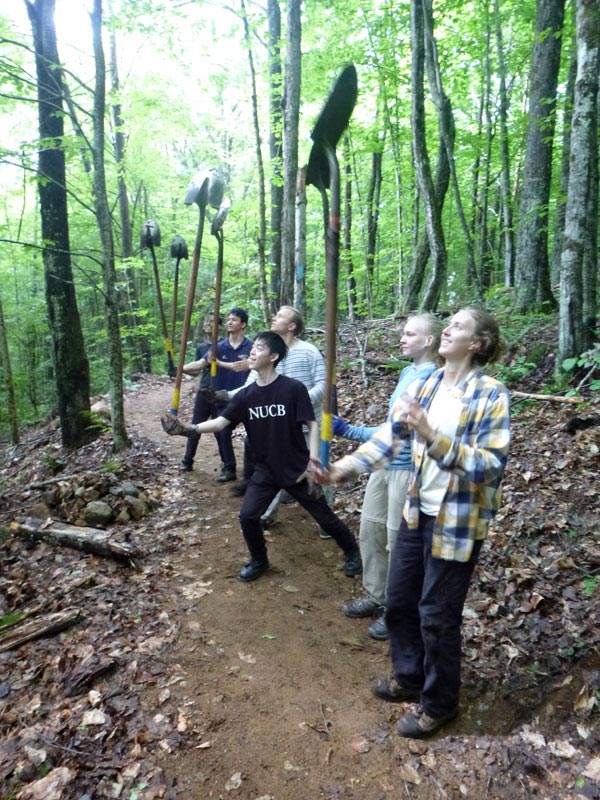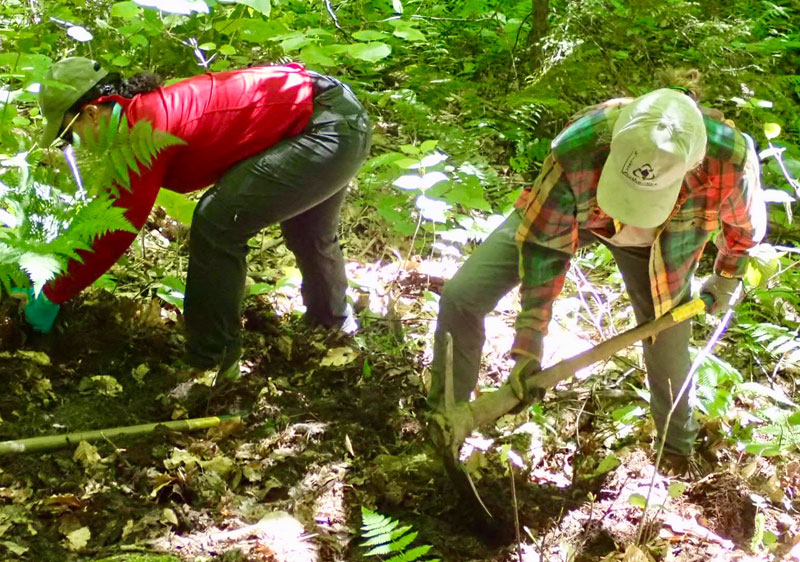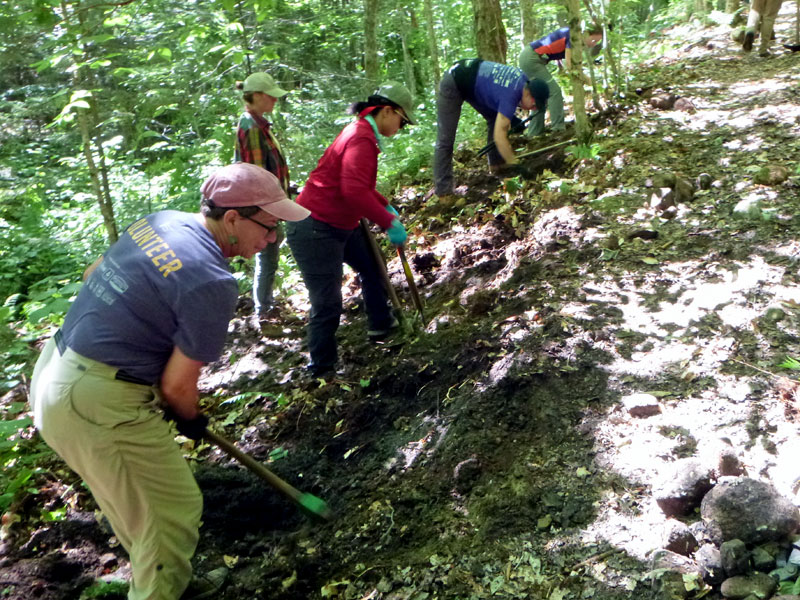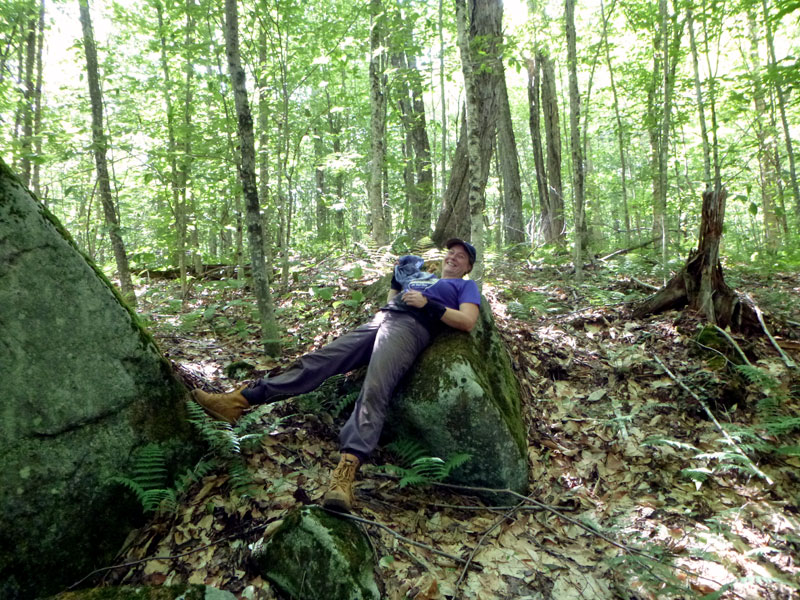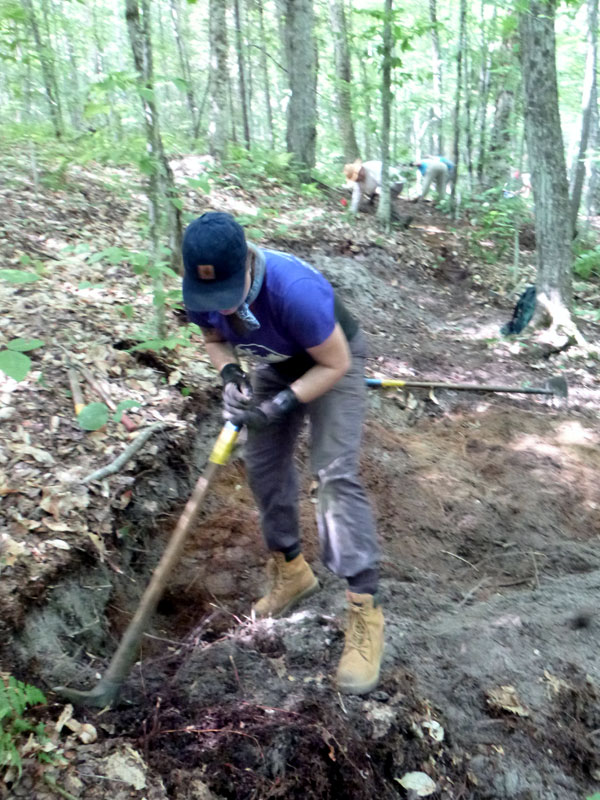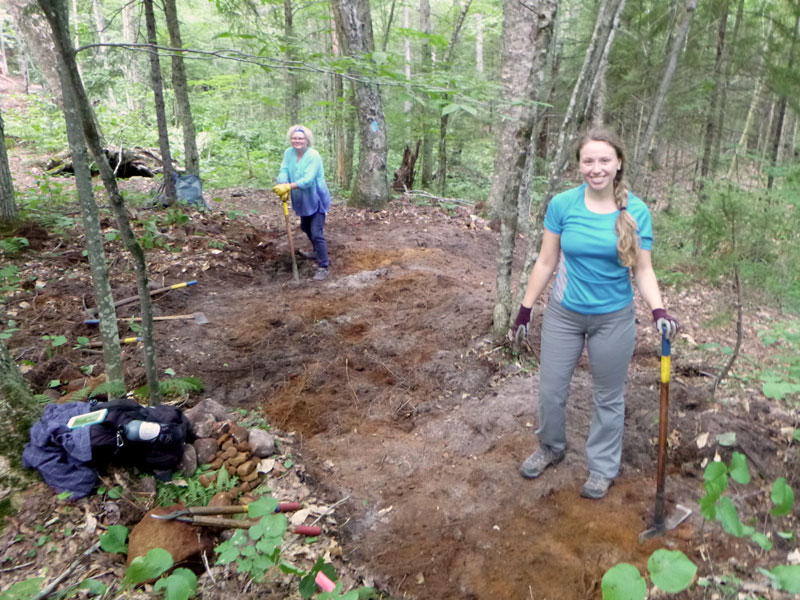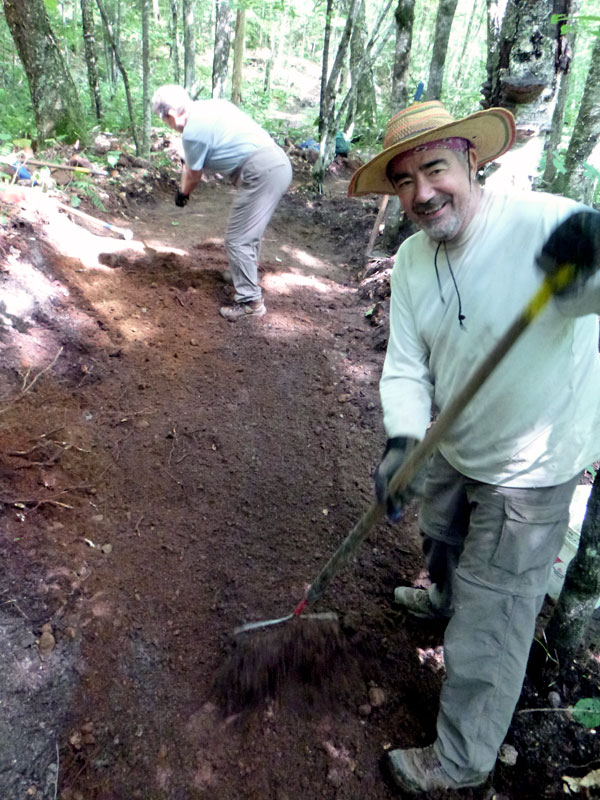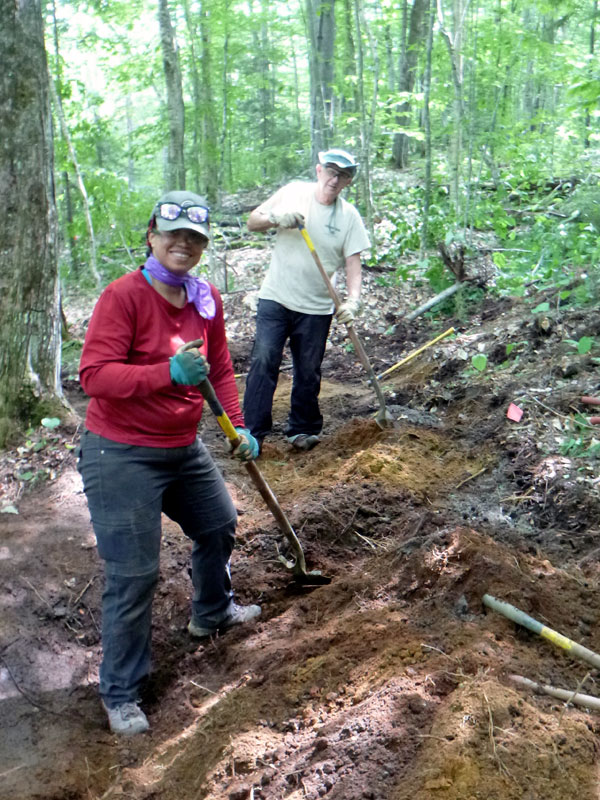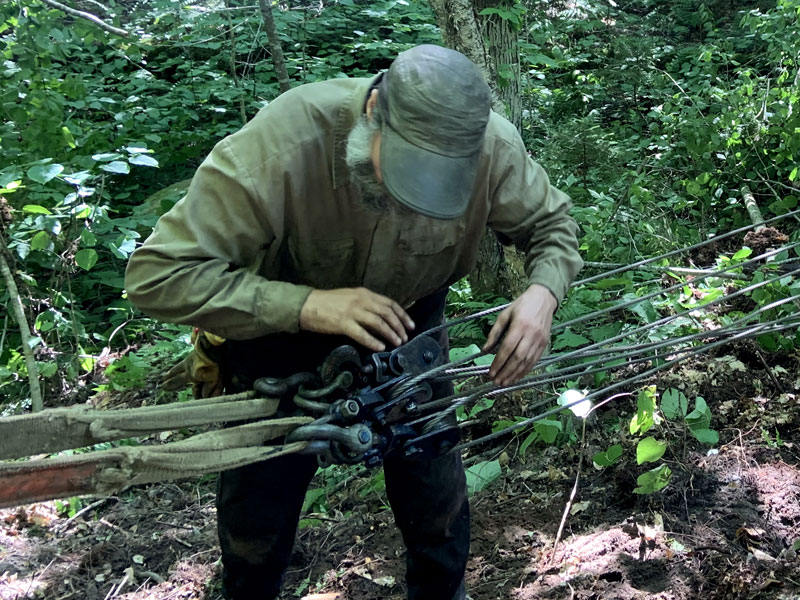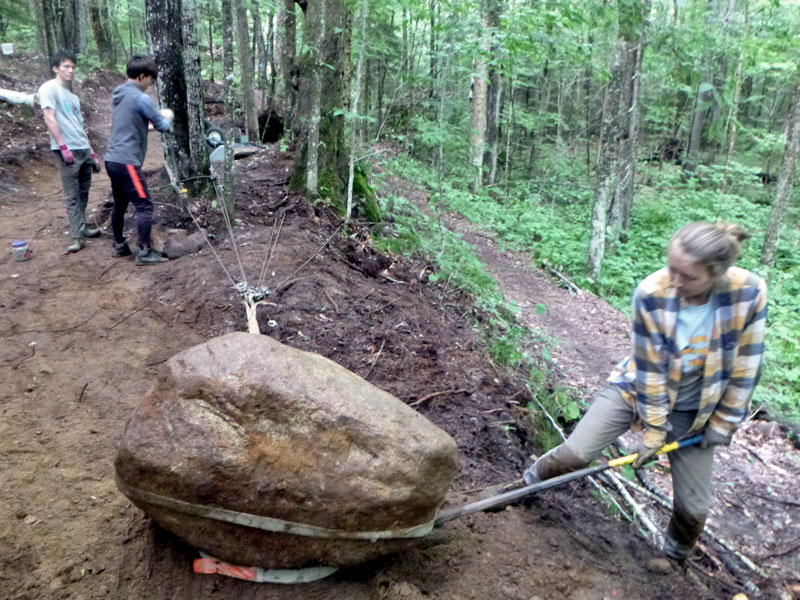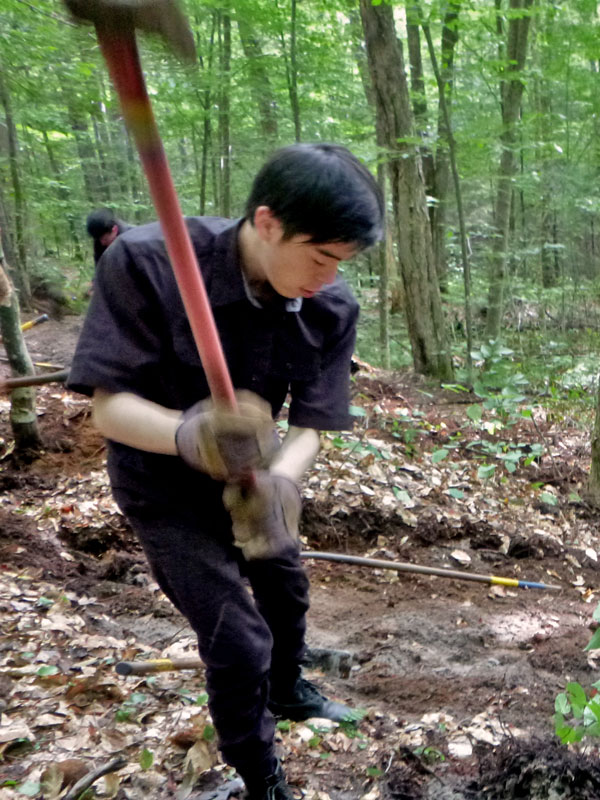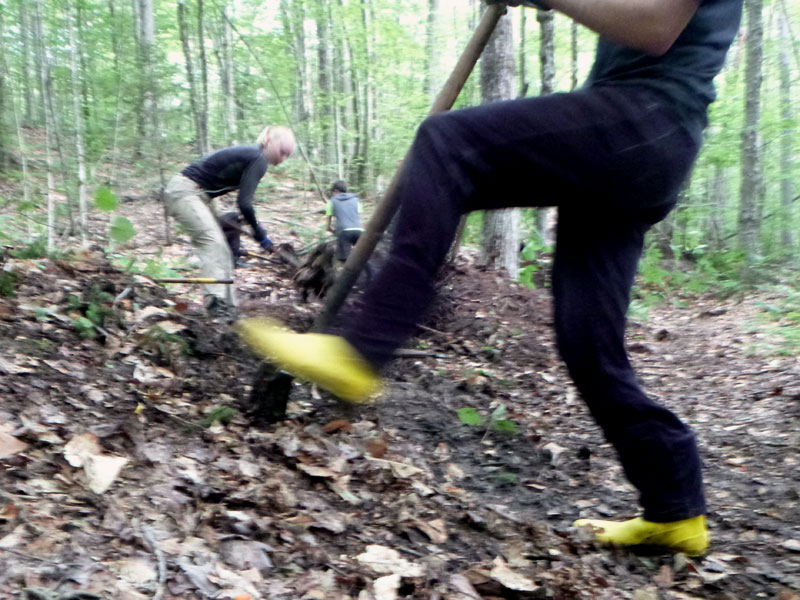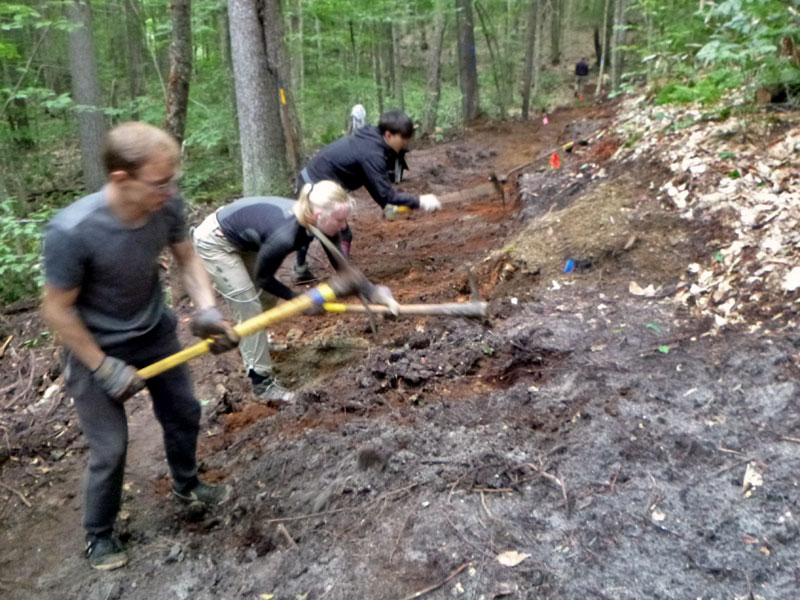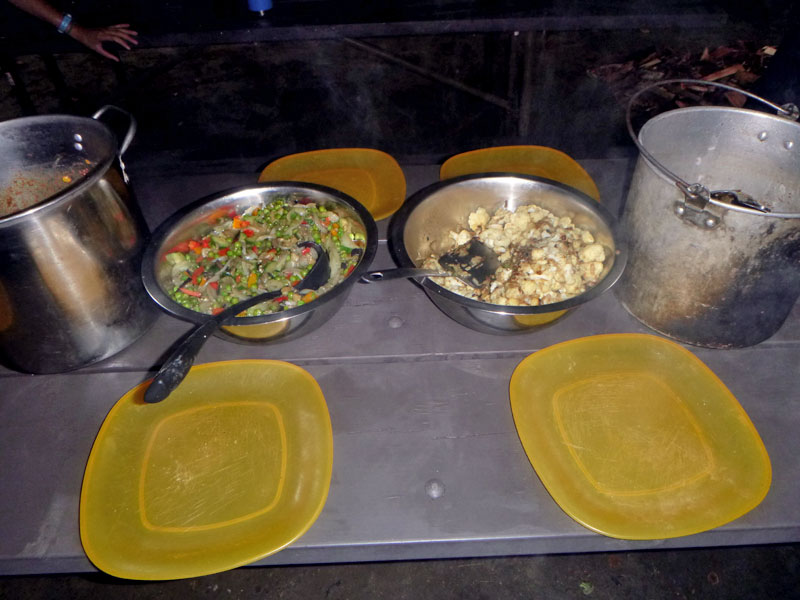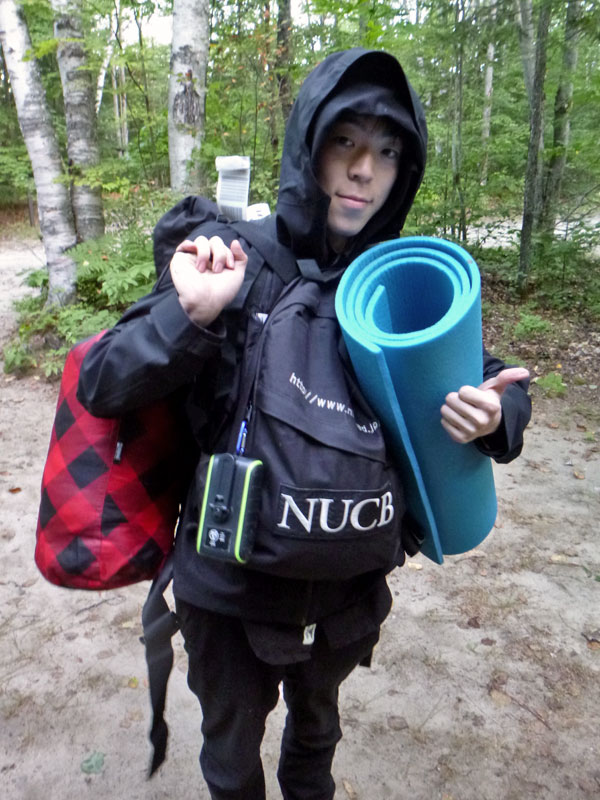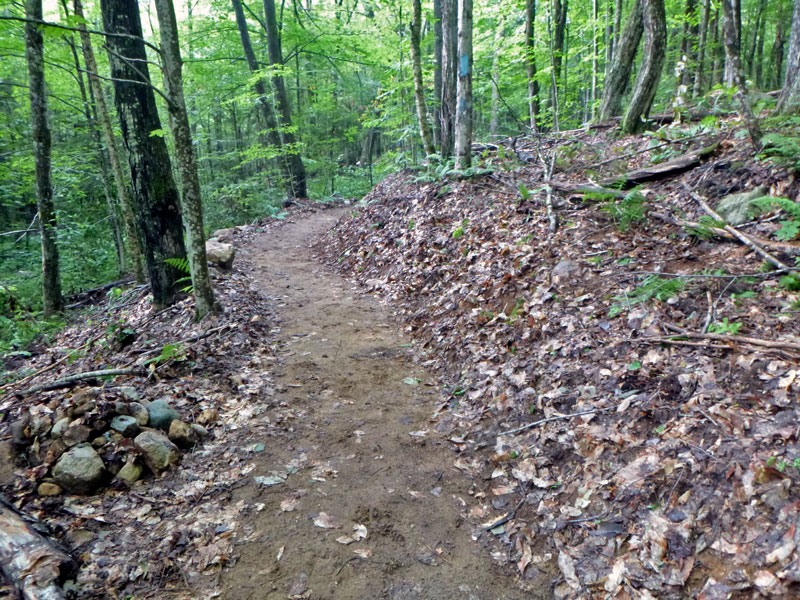 August 19, 2019
CVTA's August volunteer trail crew going full steam on the final sections of the Telephone Line Trail that are way out of spec for general accessibility - closing in on the end goal of this multi year upgrade of the T-Line in Groton State Forest!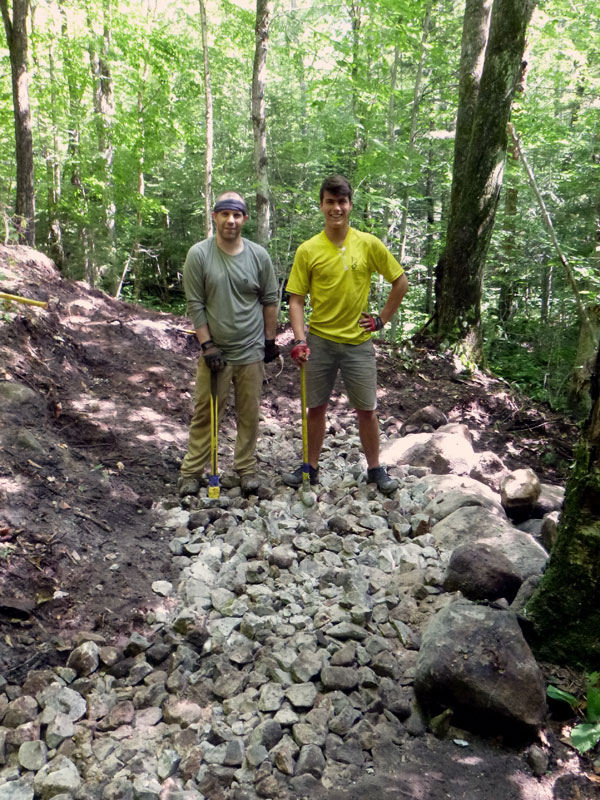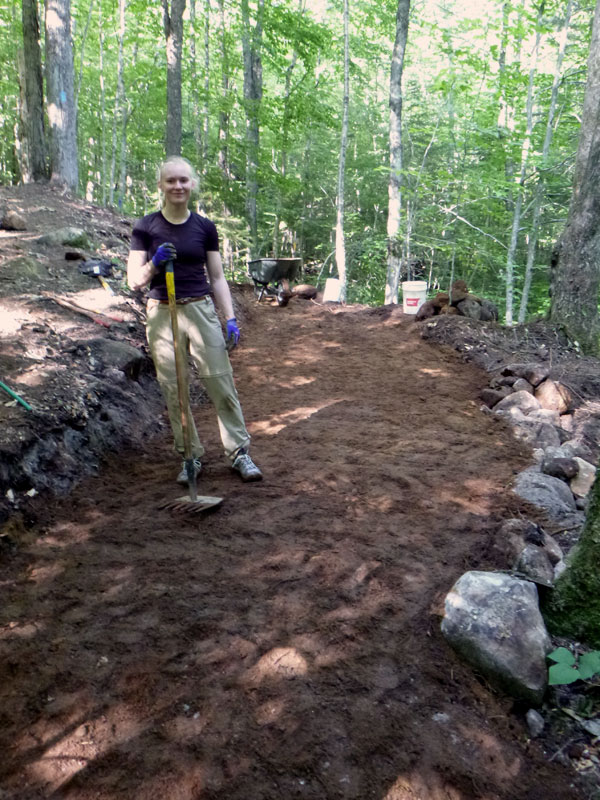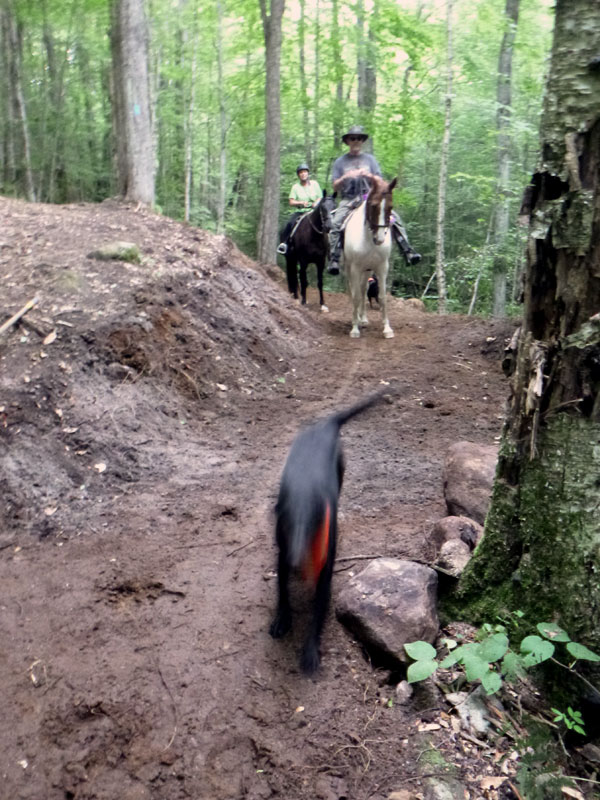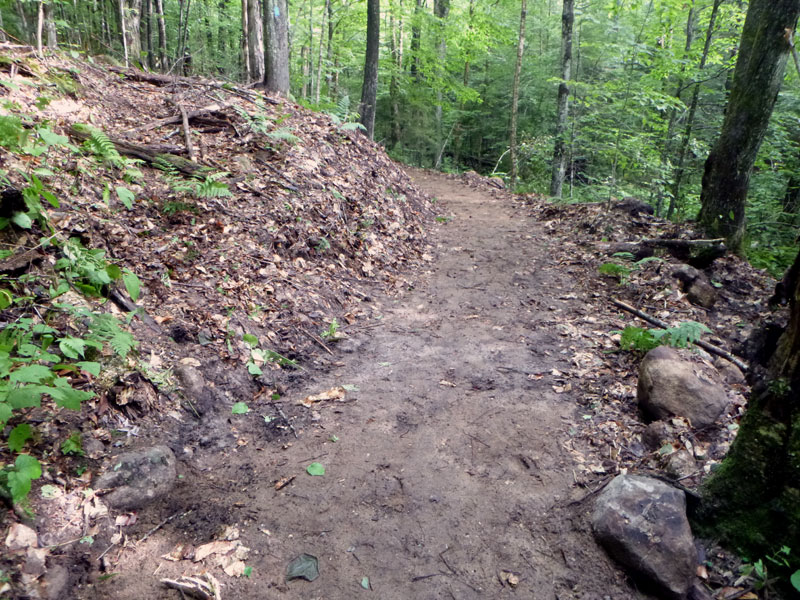 July 24, 2019
Laying down gravel through the dogleg on Johnnie Brook Trail - Jeff's new tractor comes through again, with only a very few homemade mods for dumping device attachment, surely not enough to void the warranty.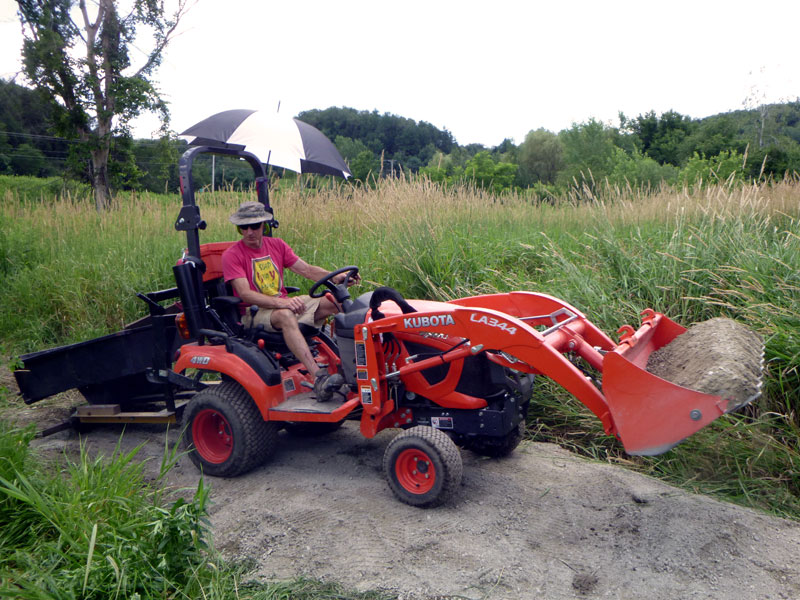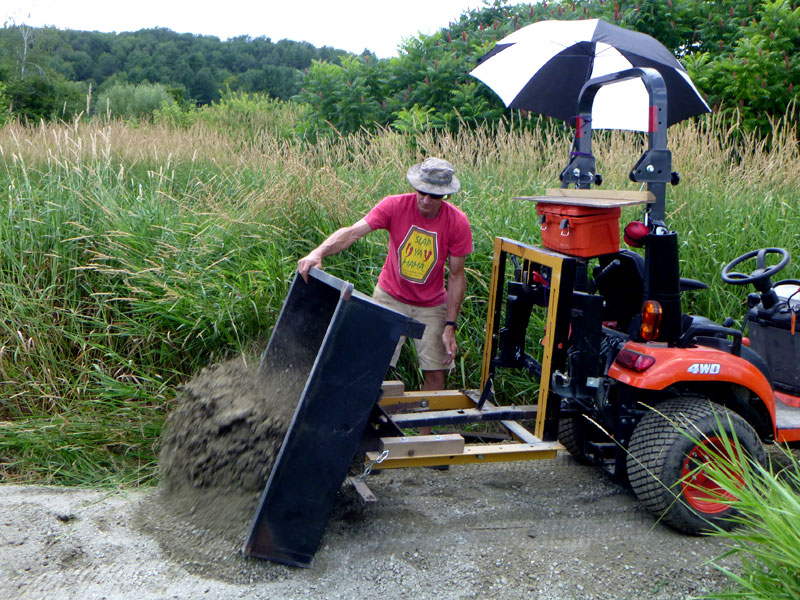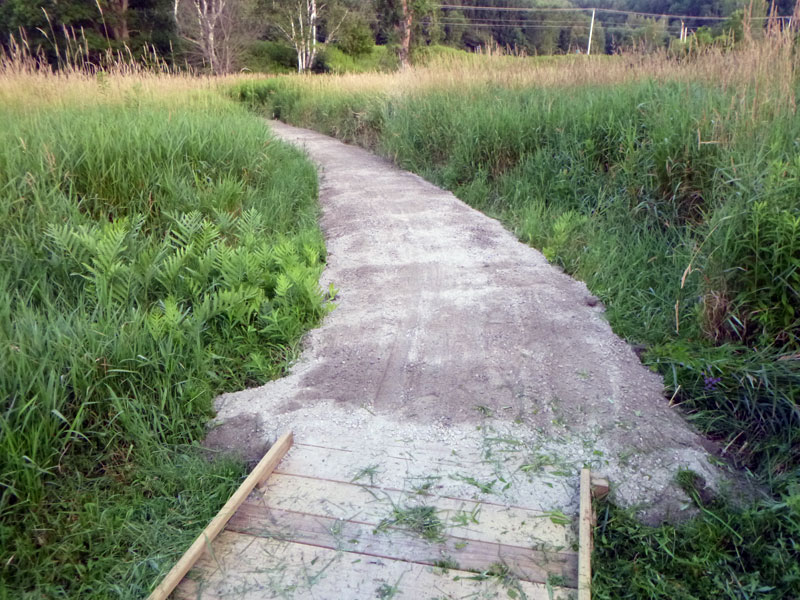 July 18, 2019
Setting stones for a strong foundation for the bypass around the big blowout of the railtrail in East Montpelier.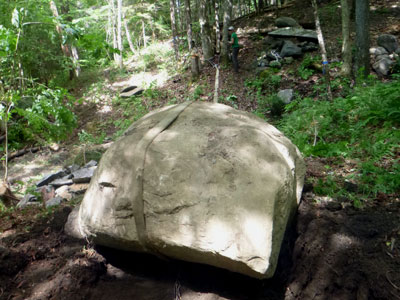 Work is ongoing periodically in July, August and September - give a shout to get involved, we're building two bridges and about 600 feet of new gravel path.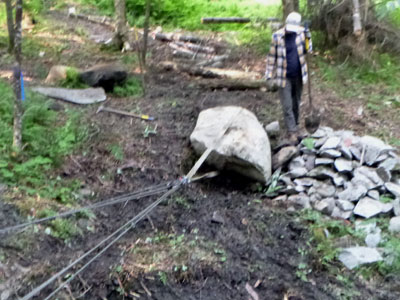 July 3, 2019
Johnnie Brook Trail in Richmond has a redecked dogleg boardwalk (easy for us to say). Next up, spreading more gravel in the remaining muddy sections, stay tuned. Lumber for the dogleg was purchased with membership donations to Cross Vt Trail Association - thanks everyone!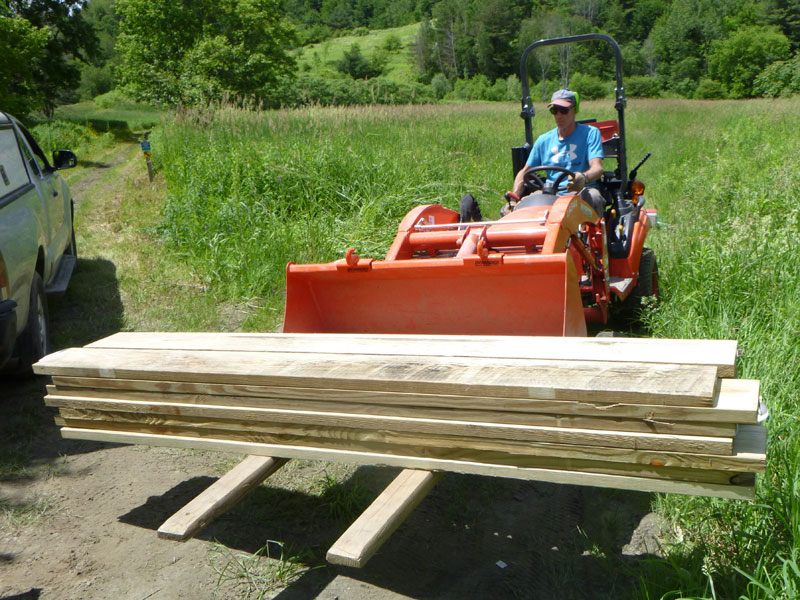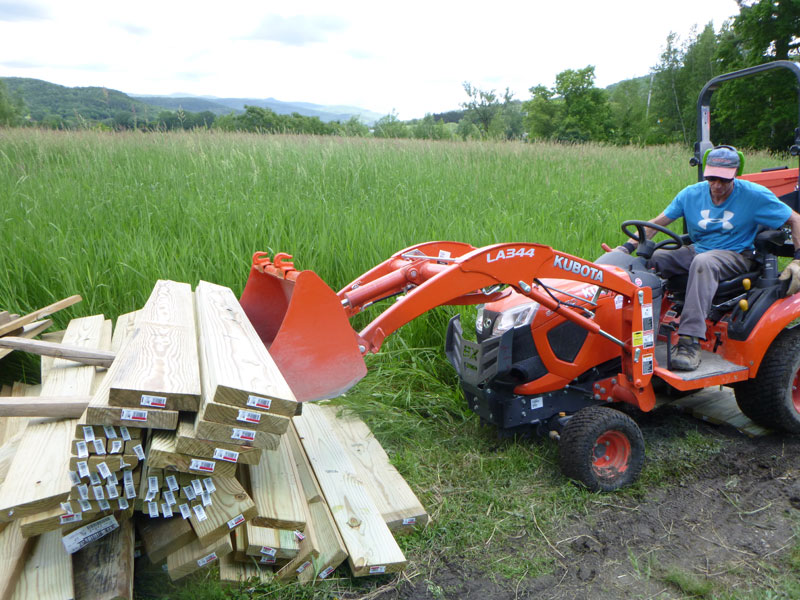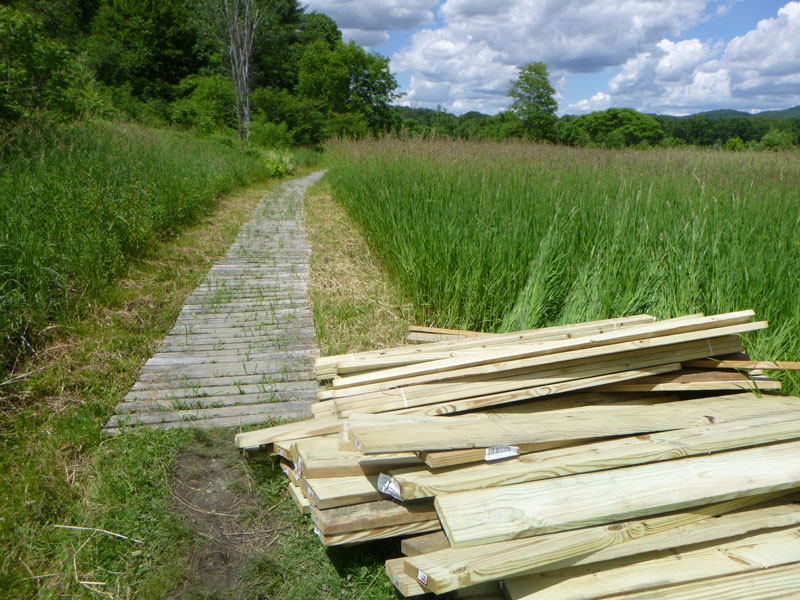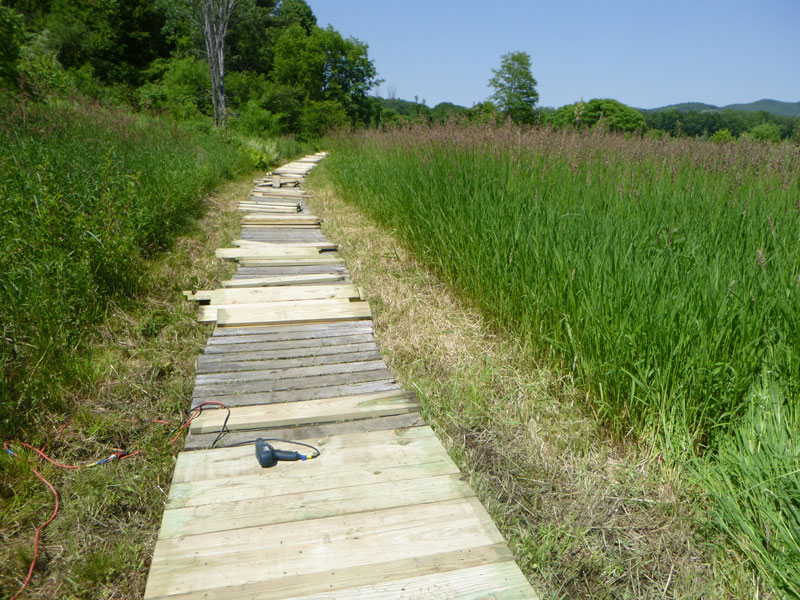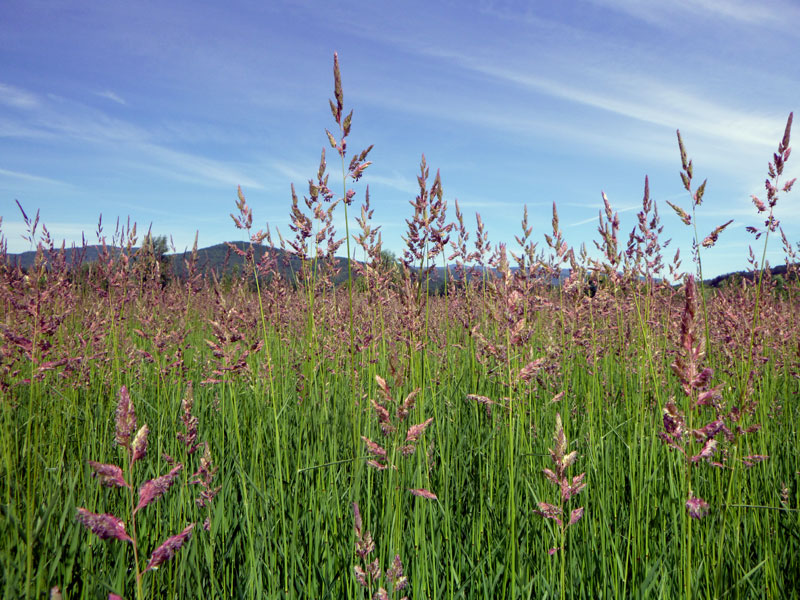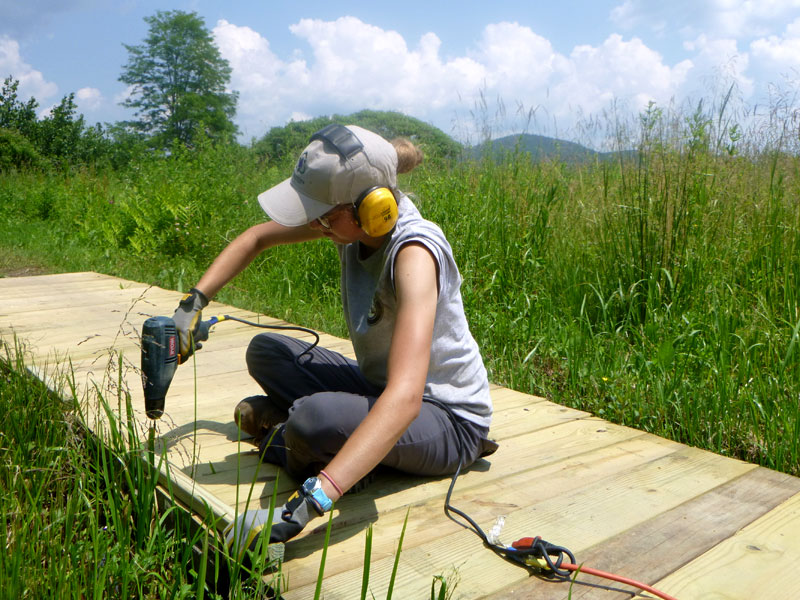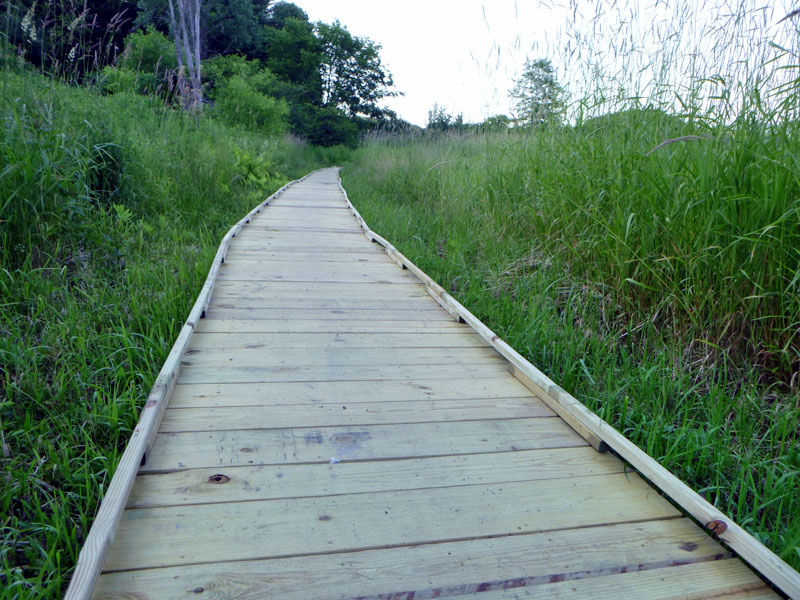 July 1, 2019
Good times at the Central Vermont Cycle Tour (an "Original Gravelgrinder") last Sunday. Over 100 riders of all ages enjoyed the scenic course and the home made food, while helping raise money to build the Cross Vermont Trail. Thanks everyone!