March 24, 2019
Velocipedes.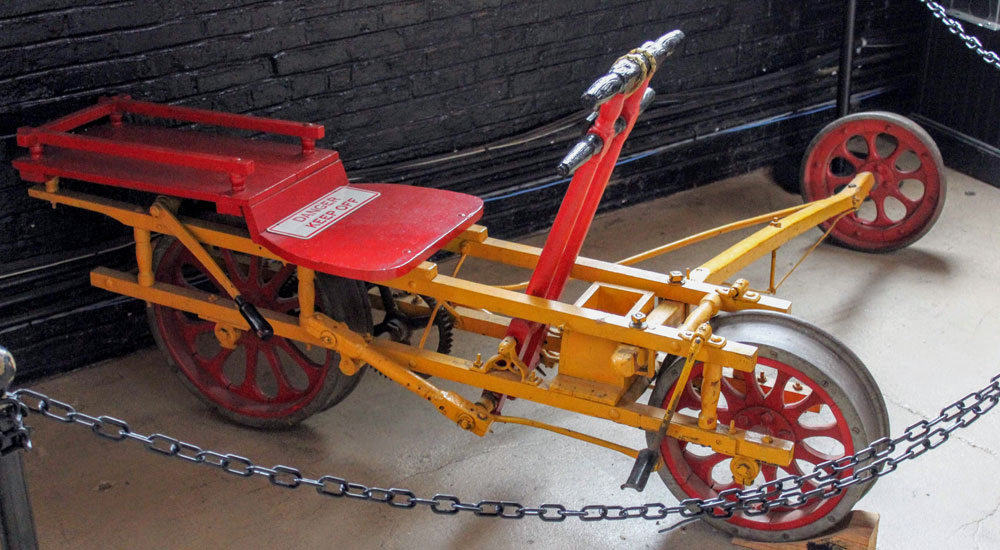 In the back corner of the B&O Rail Museum, came across a little bicycle style hand car. Well now, I'd never heard of that before, but turns out the idea of biking along railbeds came to people right from the get go. And once you know to google "velocipede" or "handcar", let's just say it's one of the good searches. Lots of videos of people cranking along on abandoned railroads that still have their tracks. And some gadget funnery . . .
From www.railroadhandcar.com Velocipede: I also own an antique railroad bicycle type car known as a velocipede. The machine was a popular inspection device for one or two man crews between 1880 and World War II. The machine is propelled by the operator pulling the handle towards the chest. My velocipede is an original model circa 1900 and is available for rent.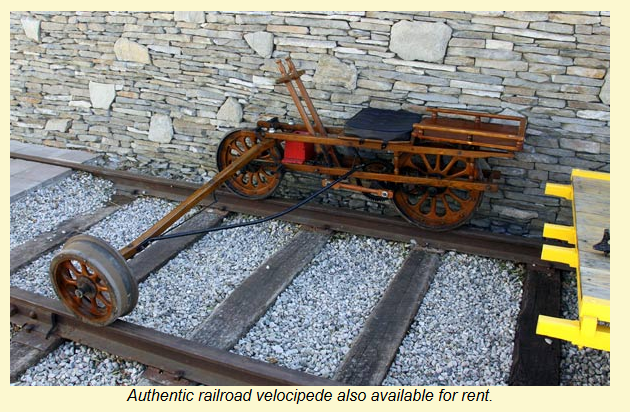 The same guy also makes new handcars, and sells them as kits. He named the company Kalamazoo Manufacturing .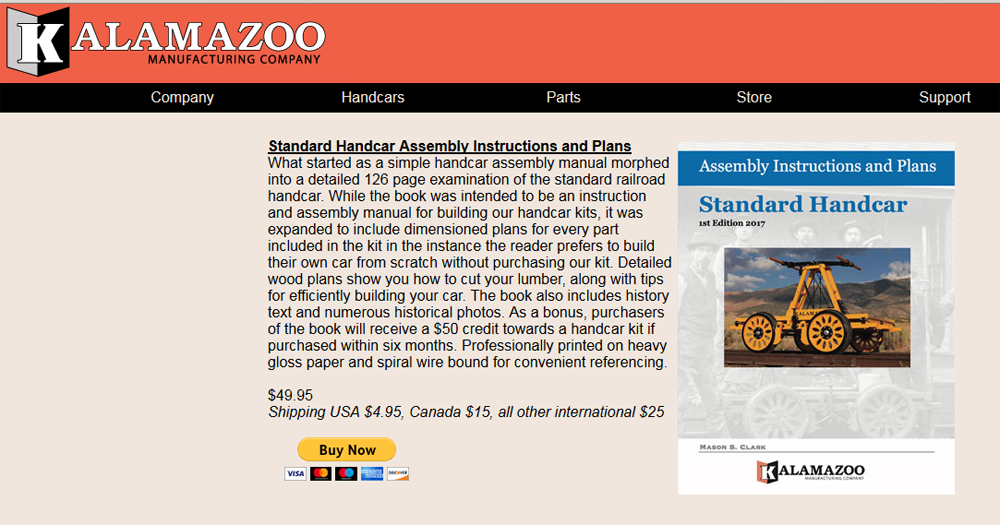 I feel like Kalamazoo is neverland type name, a land where you can handcrank through wide open spaces in a state of perfect flow . . .
Of course people are figuring out how to do this with actual bicycles. There are a lot of DIY builds demonstrated on youtube. I like this one because it seems the most realistic for those of us without machine shops or welding skills. Though it does require having an old skate board.
And as always, turns out everything we do that's cool, they were already doing back in the old days, plus bedecked in flowers, wearing white dresses. Great early days of bicycles articles at ridevintage.com.