February 8, 2017
The Richmond eagle is back. Stefan Hard from Times-Argus got the still: link to Times-Argus article.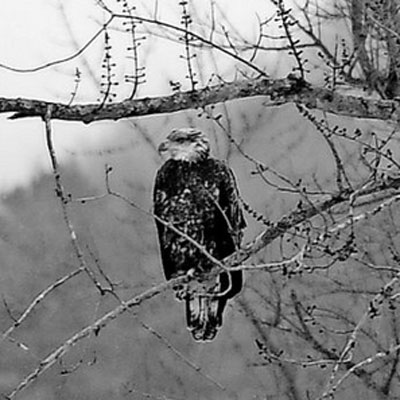 February 1, 2017
Clearing trails with YouthBuild today.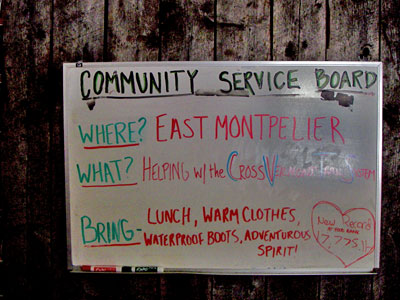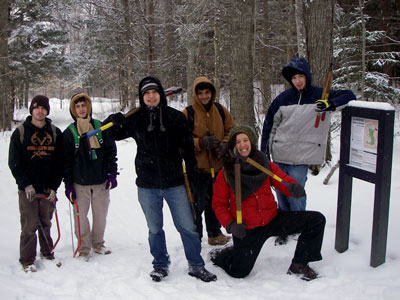 December 30, 2016
Happy Winter and New Years Greetings!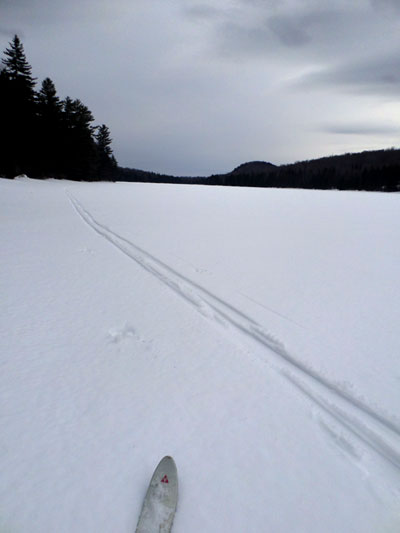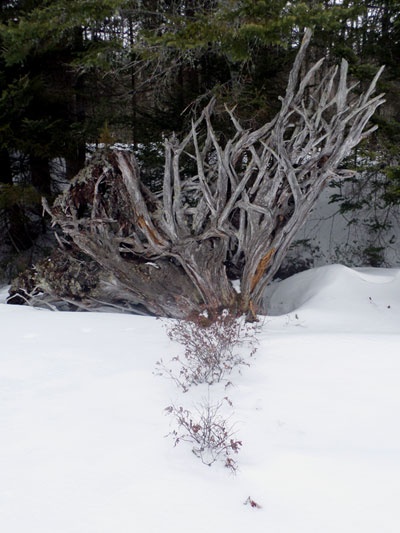 November 15, 2016
Piecing together the patchwork quilt - partnering with Habitat for Humanity to conserve trail corridor - updated.
Work on the Habitat house is nearing completion. Helped out this past weekend with some roofing. The new family should be living there by next Spring. And, not too much after that, letting their kids bike to school on the new Cross Vermont Trail!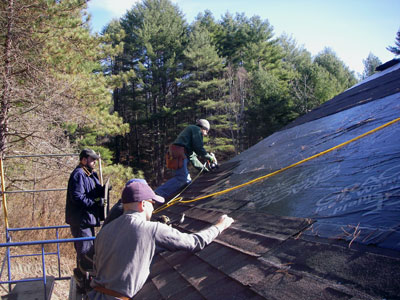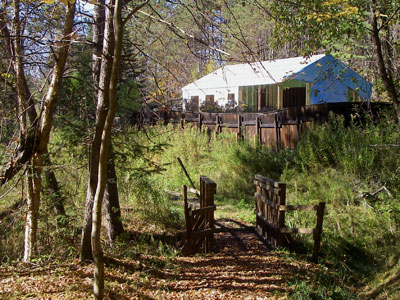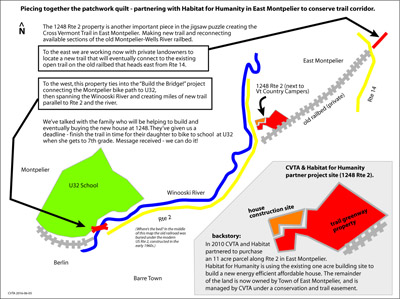 September 28, 2016
Great day at this year's Fall Foliage Ride. Click here for panoramic photo of everybody heading for the start of the trail.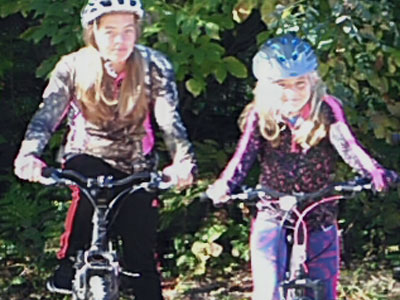 September 28, 2016
An unsolicited testimonial from Richmond Trails. Someone is a pretty good router!
(Photo Gallery of the S.B. students at work.)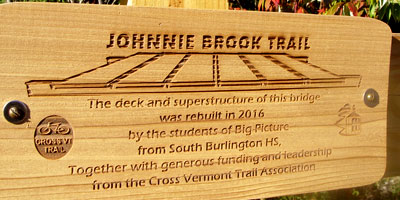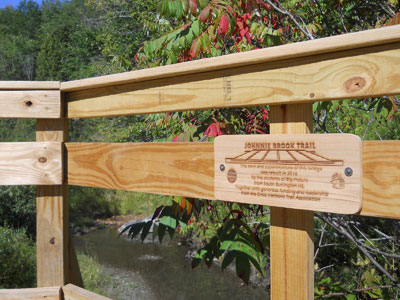 September 10, 2016
Good group this morning at bike ride preamble to the East Montpelier Rally for the Village day.
Life Lesson Learned: when mechanical failure means you're stuck in high gear, just keep going forward if forward is downhill (and send your dad around in the car to pick you up at the next road crossing so you don't have to bike back uphill).
It was nice to introduce a new group of people to this little gem of a trail off of Rte 14 - and of course to fill their heads full of our dreams to finish connecting it east and west to Montpelier and Plainfield, and someday down to the village on Rte 2 (avoiding the blind curves on Rte 14).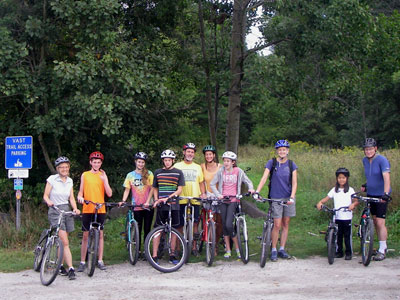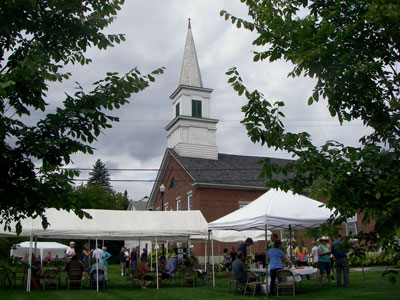 September 9, 2016
Got a chance to help in an emergency this week - putting a patch and brace on the bridge over Mallory Brook along the East Montpelier Trail.
This beautiful hand made log bridge is one of those structures that "makes a place". But rough logs can't last forever, so the E Montp Trails committee will be working on crafting the next generation of the bridge. Give a call if you want to release your inner Eric Sloane.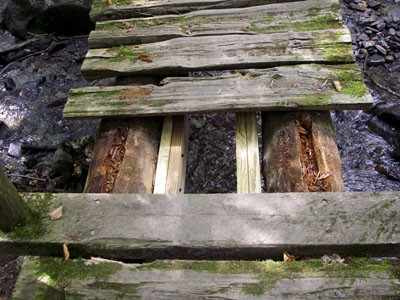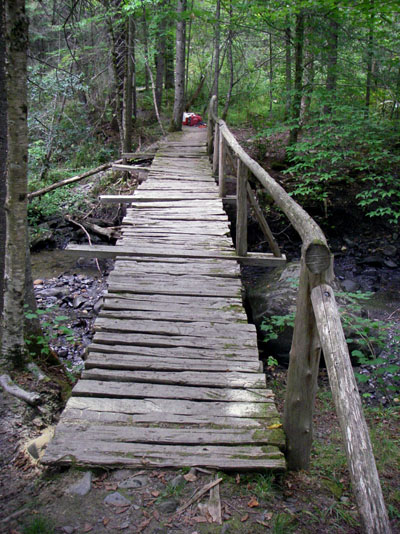 September 1, 2016
That's a wrap on Cross Vt Trail's August volunteer trail crew. Many thanks to all the folks who gave a week or two (or three! that's you Gus) camping out in Groton State Forest and overhauling another long section of the Telephone Line Trail [forming a big new multi-use loop with the railbed].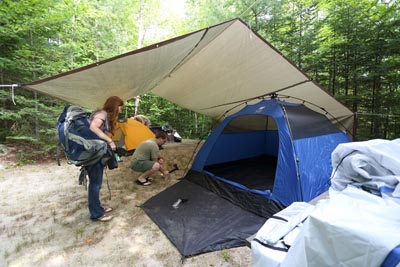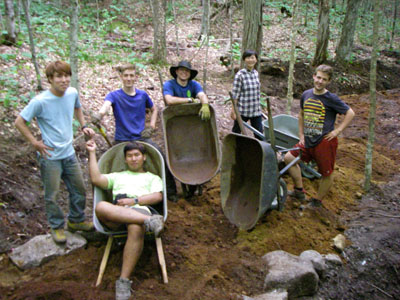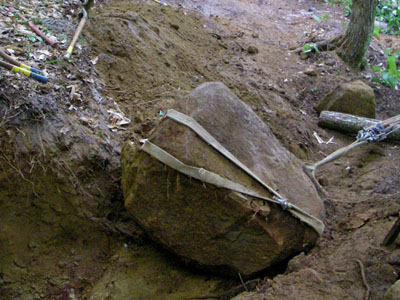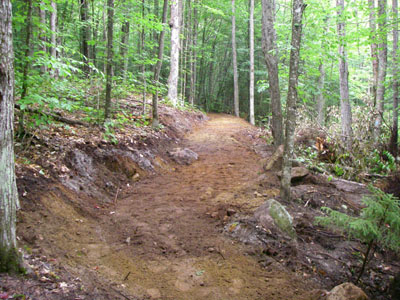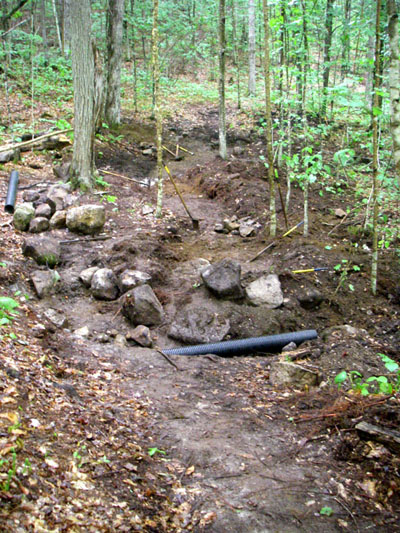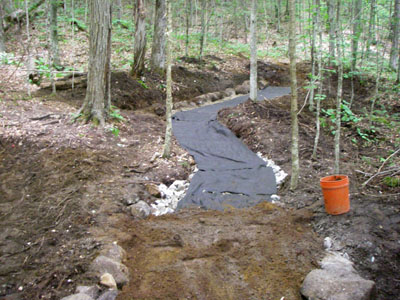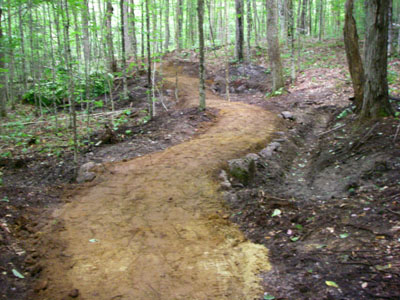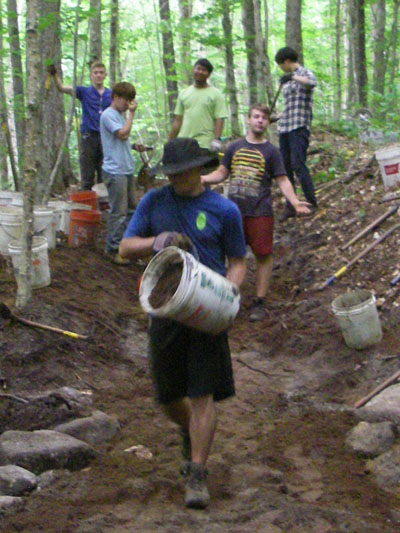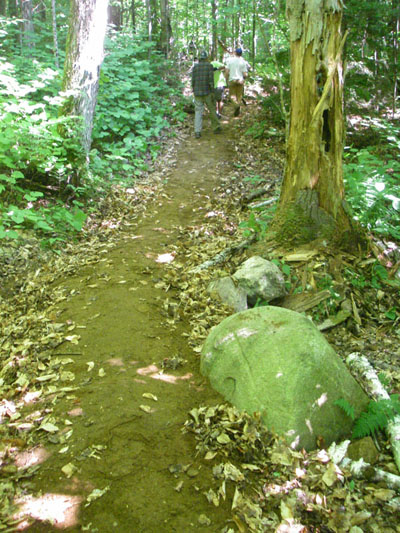 August 4, 2016
Our summer volunteer trail crew is underway. We'll be working through August. Give a shout if to find out where we'll be if there's a day you'd like to drop in.
Here's the crew continuing our multi-year effort to finish building the Telephone Line Trail in Groton State Forest, providing a significant new loop with the rail bed and providing connection with spur trails to wilderness ponds and rocky mountain summits - but not too difficult, great family hikes or bike rides.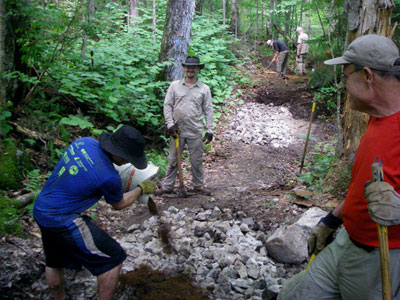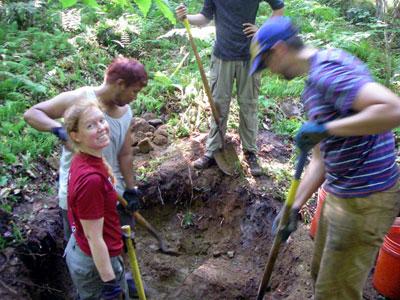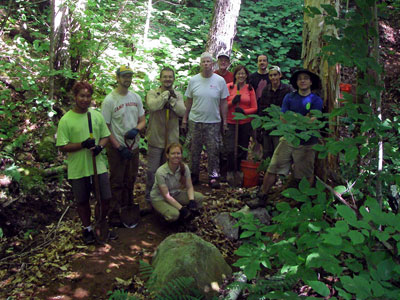 August 4, 2016
New section of the East Montpelier Trail is starting to take shape, off of Cherry Tree Hill Rd trailhead. The blazes are up and the trail is cleared. We'll be doing finish work into the fall, and updating the map on the trailhead signs. Look for it!