Get Involved
Make a donation.
Your cash donation will go straight to work on the trail. Or, do you have materials that are still worth something, but you don't have use for? Maybe we can give them a second life on the trail!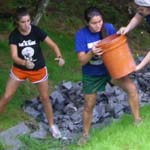 Volunteer a little time.
Get outside, be active, meet like minded trail folks. Plenty to do for all ages and backgrounds. As little as a few hours makes a difference. Beginner? We teach. Expert? We give you a spot you can put your stamp on. Help is also needed with events support, and with some office tasks (where it is clean and dry!)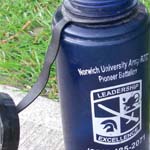 Good projects for youth groups and students.
Spend a few hours working together on a trail project. Or design and build a more complex structure over a summer or semester. Academic and artistic projects available as well. Internships for motivated individuals.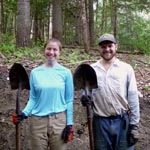 Summer long Americorps position.
Spend three months working on the trail and learning about volunteer leadership, land stewardship, trail building and more. Minimum age is 18 with a high school diploma (or GED). Otherwise, the primary requirement is an interest in working hard and being outside on the trail.
Contact us directly to find out more.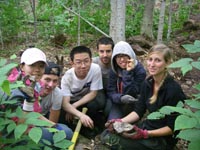 Run away and join the trail crew - Volunteer Vacations.
Camp out for a week of more with other volunteers from around the country and the world, working together to complete a large project.
Local volunteers are welcome to drop in for as little as few hours,
or to join the crew full time.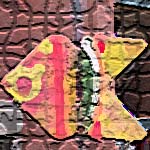 Collaborate - let's join forces with your organization.
Do you want a trail in your town but wonder how to start? Or maybe you've got a good handle on things, and just want a few more folks to help with the heavy lifting? Give us a call, we'd love to talk about working together.
CVTA is a resource for trail builders.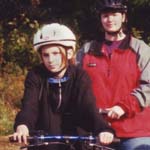 Become a member of the CVTA.
Whether you are a walker, a hiker, a bicyclist, a nordic skier, or simply an outdoor enthusiast; your membership in the Cross Vermont Trail Association will allow you to join a group of people which supports and enjoys the benefits of a family-oriented greenway that brings Vermont communities together.