Cross Vermont Trail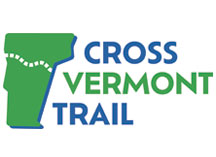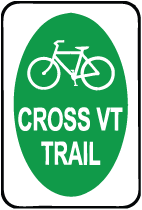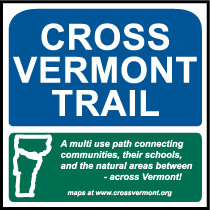 Celebrating local trails and working to join them together - across Vermont!
The Cross Vermont Trail is a project to make a multi-use path the width of Vermont following the Winooski River and Wells River.
Imagine walking out your front door and within minutes stepping onto a system of paths leading through village centers, to schools, parks, wild areas and beyond - a network of local trails, inviting to all - interconnected. This is the dream of the Cross Vermont Trail.
You can help! The Cross Vermont Trail Association is a non-profit organization working to make this dream a reality. We are member based and volunteer driven. Everyone is welcome to join.
Cross Vermont Trail is a project to build new trails with the long term goal of creating a complete off road route, joining together local trails into a state wide network. This is a true grass roots effort, you can help!
The Cross Vermont Trail is a cooperation of many landowners and local groups. We link efforts across boundaries, and are a responsible partner to care for trails where property owners are interested in allowing public use.
Through PayPal, with any major credit card.
CVTA is a small non profit charity - all contributions go to work on the trail!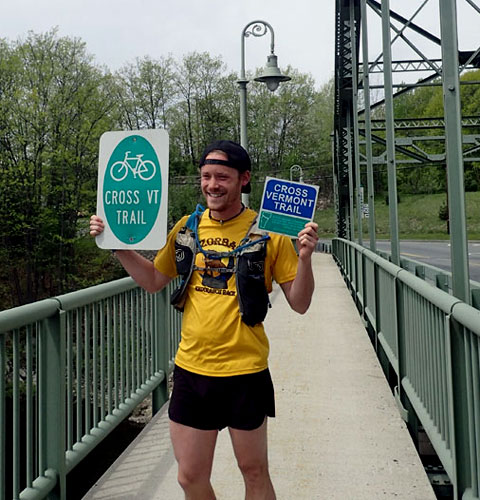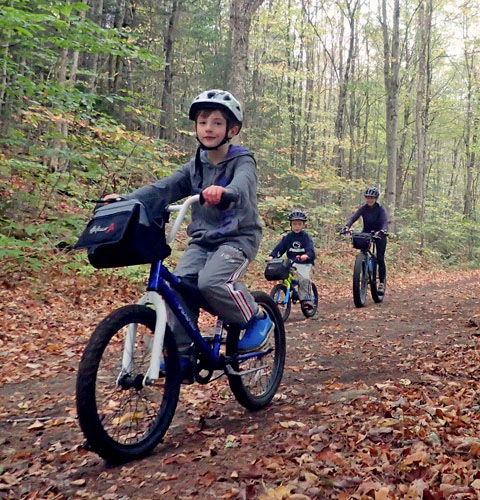 National Trails Day in Wells River. Annual maintenance work party.
Date: Saturday June 3
Time: 9 AM - 3 PM
Meeting: Meet at Blue Mt. Union School, at the trailhead at the back of the parking lot.
Description: This years main work project will be cleaning up the Blue Mt. Nature Trail. There is a section of the trail that needs undergrowth cut back and trail surface leveled out. Other jobs include Weed whacking by the I-91 Bridge, cleaning out water bars, and general spring cleaning.
Also and by the way, over at the Winooski Bridge project there are some odds and ends of "simple but neat" carpentry work coming up - a lot that can happen on your own schedule if you want to help out. Drop us a line to learn more and get plugged in.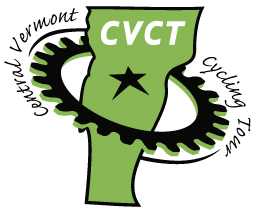 Registration is OPEN
2023 Central Vermont Cycling Tour.
Join us next June 25, 2023 at Morse Farm in East Montpelier.
It's a classic ~ among the best one day bike tour routes in New England. Mountain vistas backdrop farmers haying in the fields. White steepled churches, historic barns. Waterfalls and lakes. The scenery is unbroken. And you are free to concentrate on the beauty because it is a supported ride with convenient food stops, well marked courses, and nationally certified bike patrol on duty. All wrapping up with a hearty, homestyle, picnic lunch - and a free creemee!
The Bridge is Open!
And we are going full steam to build over 5 miles of new trail - to complete a connection from the Montpelier Bike Path up to U-32 and across East Montpelier to where the rail trail starts at Route 14.
A ribbon cutting ceremony officially opening the bridge and the first section of new trail to public use was held in 2022.
Throughout 2023 we are finishing the connection trails up to U-32 and also some access trails along the banks of the Winooski. Then later in 2023 and 2024 we will continue working upstream along the river, before finally cutting across country to the old railbed again and coming out at Route 14.
Read updates and see the full project summary here. And - just for fun - still keeping the crazy drone footage posted up showing the amazing bridge launch across the water.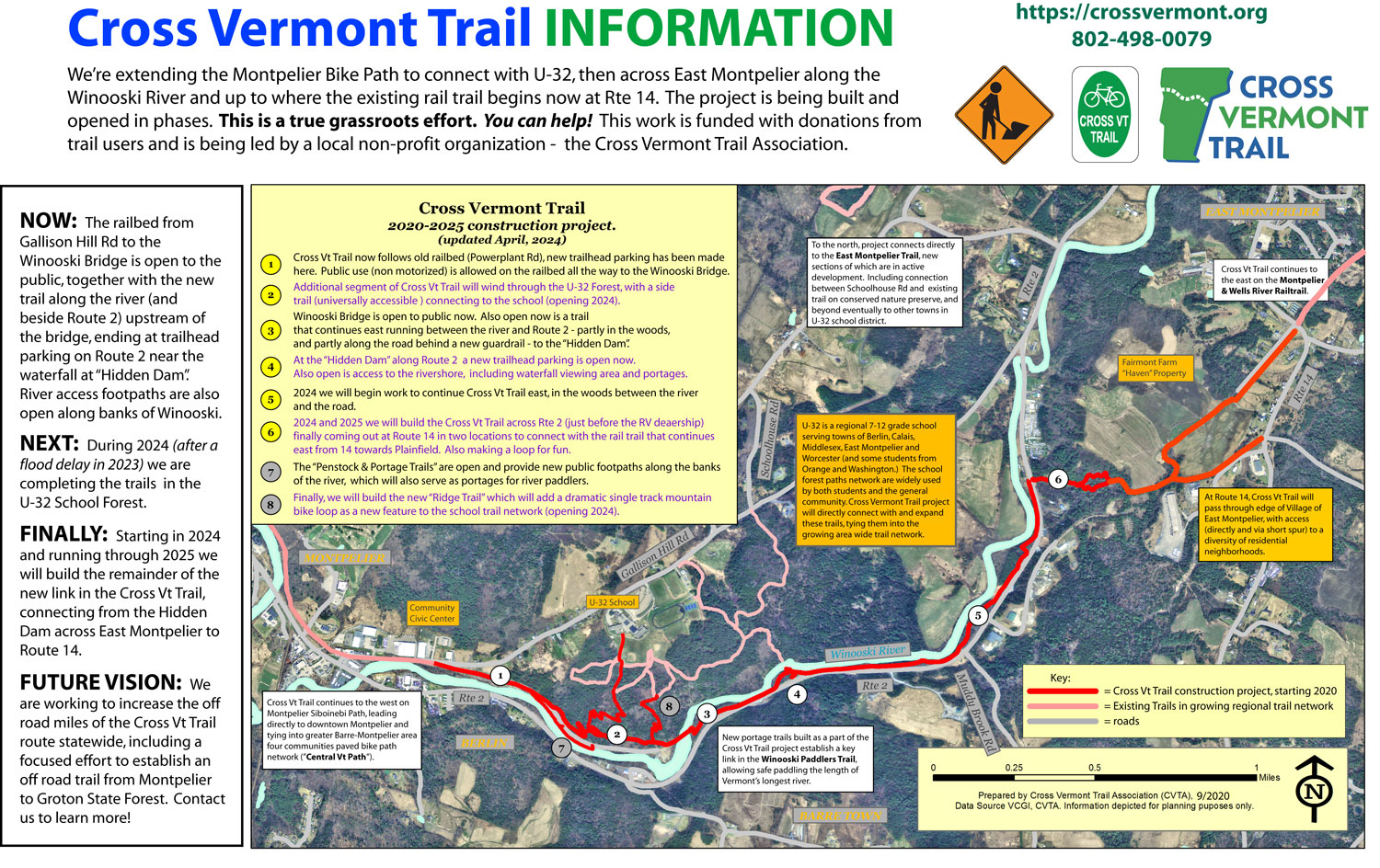 CVTA Annual Meeting 2023
Saturday July 15 at 10 AM.
This year we are trying a stand alone annual meeting. All are welcome! We're meeting one more time at the Winooski Bridge site in East Montpelier to celebrate the opening of the next phase of the trail leading from the bridge through the school forest. In future years, the location will shift as we build more trail elsewhere (lots of celebrations lined up, let's predict that!)
The annual meeting is a chance to see other trail supporters in person, and take a tour of our recent progress. It's also when we do a few minutes of annual business to help run the organization. We welcome input at the meeting from everyone involved in our work - donors, volunteers, and trail users.
CVTA Strategic Plan 2021 - 2025
Charting the way forward for the Cross Vermont Trail.
The Winooski Bridge is the start line, not the finish line. We are committed to thoughtfully persisting in the long term work needed to make real the vision of a trail across Vermont.
We will:
increase off road trail mileage
expand visibility of the work we do
build capacity to be a resilient organization
promote partnerships to strengthen regional trail networks and increase community vitality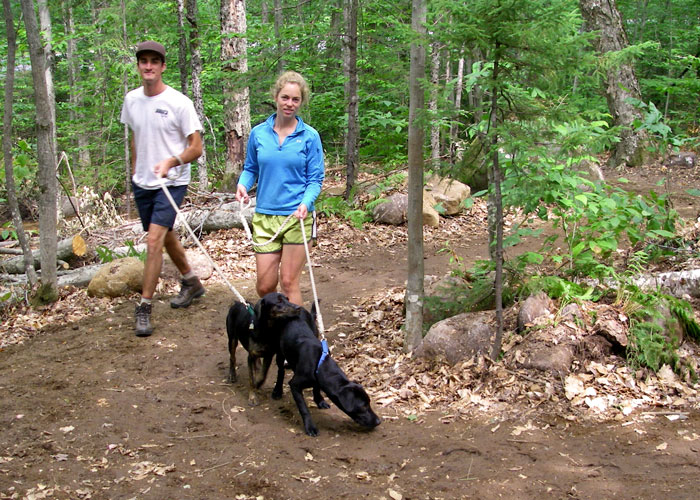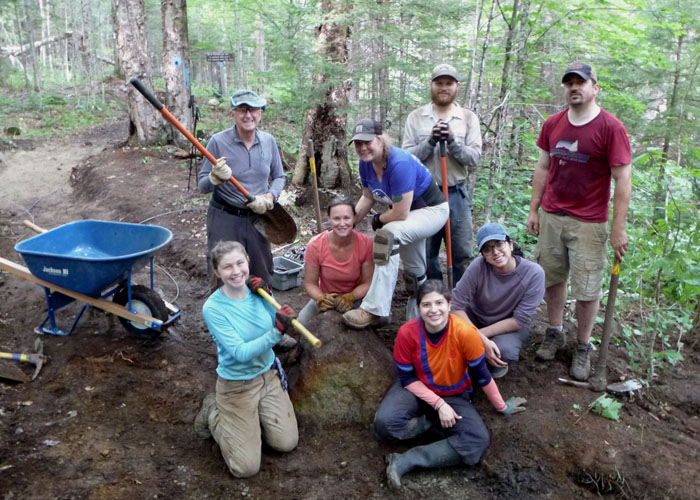 Feature articles about Cross Vt Trail: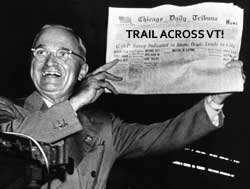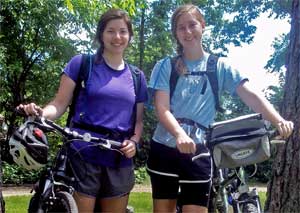 The spirit of our statewide route.